Lenovo ThinkPad Windows 8 tablet hands-on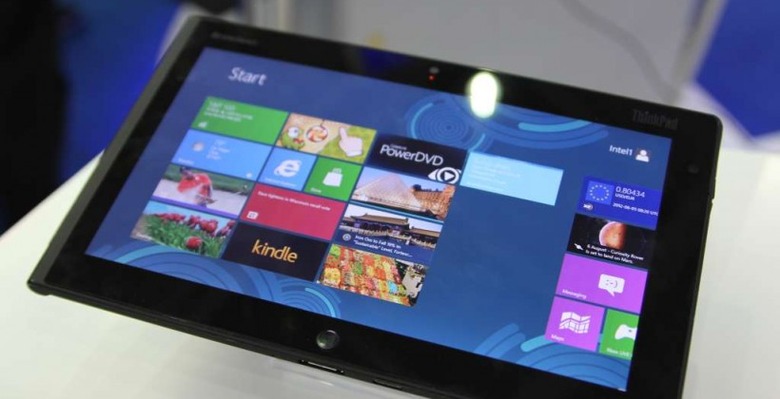 Lenovo has brought along a new ThinkPad tablet to Computex 2012 this week, an 11.6-inch slate running Windows 8 on top of Intel's latest Medfield Atom. The new prototype follows Lenovo's traditional aesthetic, with a matte, soft-touch chassis and squared-off design that the company obviously hopes will appeal to enterprise tableteers.
Specifications include cameras front and back, along with a mini HDMI connector for hooking the unnamed ThinkPad slate up to an external TV or monitor. There's also USB and a microSD card slot, together with a SIM slot for the integrated cellular modem.
Lenovo ThinkPad Windows 8 Atom tablet hands-on:
[vms 1f9a72d3a78690adf73f]
Lenovo is playing coy over the rest of the specs, though we're guessing WiFi and Bluetooth will be present and probably some TPM security hardware if the company is serious about its enterprise focus.
No word on pricing or availability at this stage – it's still being described as a prototype, though it's one of the sturdier examples of a Windows 8 tablet we've played with this week – but we'd be very surprised if Lenovo didn't follow through with a full launch midway through the latter half of this year, when Windows 8 itself officially arrives. More images in the gallery below.