Lenovo ThinkPad W520 on sale now: Quadcore undercuts MBP by $550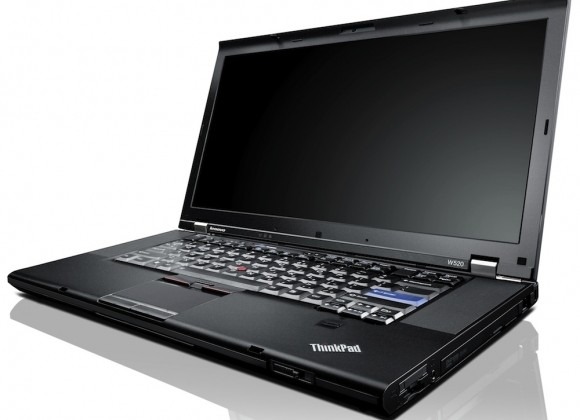 Lenovo's ThinkPad W520 mobile workstation has gone up for sale, with the 15.6-inch notebook priced from $1,449 with an Intel Core-i7 processor. Announced back in February, the W520 starts out with a 2.7GHz Core i7-2620M chip, 4GB of RAM and NVIDIA Quadro 1000M Optimus graphics, but $1,649 gets you the quadcore 2.2GHz Core i7-2720QM processor.
Options, meanwhile, include up to a 1920 x 1080 display (to replace the standard 1366 x 768 panel), up to 8GB of RAM, up to 500GB of regular hard-drive or up to 160GB of SSD, and both Bluetooth 3.0 and integrated WWAN. The regular model comes with a DVD burner, 6-cell battery and WiFi b/g/n.
The obvious comparison is Apple's 15-inch MacBook Pro, recently updated with the same quadcore processor. That comes with more hard-drive space as standard, as well as a few other niceties, but also starts from $2,199.
[via Logicbuy]