Lenovo ThinkPad SL-series confirmed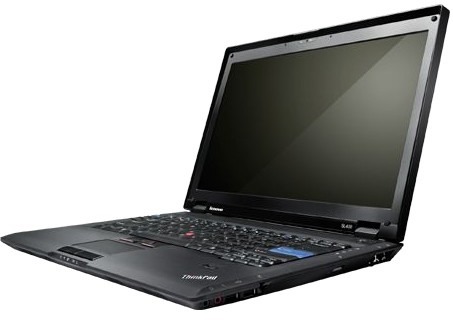 Lenovo has confirmed the existence of its upcoming ThinkPad SL-series, recently leaked in an errant presentation.  The notebooks, targeted at Lenovo's bread & butter small and medium business market, will be priced from $699 to $1,199, and, in a first for the ThinkPad and perhaps for the market, include online backup services as standard.
In fact, Lenovo are envisaging their key market to be companies with under 99 employees, for whom a dedicate tech support team is unfeasible.  Instead, the SL-series will ship with the online storage and Absolute Software's LoJack technology, that can track stolen notebooks.
Unlike more traditional business models, the SL-series will lack the standard proprietary docking station connector and instead be marketed with a more generic USB-based port replicator.  More multimedia-friendly features will be present too, including HDMI ports.
While Lenovo "declined to give" hardware details, previous leaks have suggested the following:
SL300 / SL400 / SL500 models
13.3-inch / 14.1-inch / 15.4-inch WXGA panels (SL500 has WSXGA+ option)
Core 2 Duo processors
Integrated Intel GMA 4500MHD or discrete NVIDIA GeForce 9300 graphics
ExpressCard / FireWire / 3+ USB ports
Optional Blu-ray drive
WWAN / WiMAX / WiFi / Bluetooth / GPS