Lenovo ThinkPad P50s, ThinkStation P310 launch next year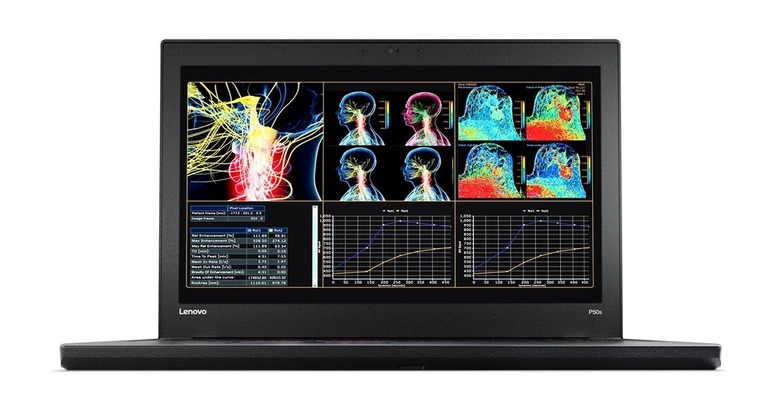 Alongside its newly launched ThinkPad P40 Yoga comes Lenovo's ThinkPad P50s, a mobile workstation that strikes a compromise between portability, cost and performance, as well as the ThinkStation P310, an entry-level PC with some "high-end workstation" tech. Both of the machines were unveiled at Autodesk University 2015, and will be available starting in Q1 2016 at different price points.
First is the ThinkPad P50s laptop shown in the gallery below. The P50s features a 15.6-inch 3k-resolution IPS display promised to offer "crystal-clear" graphics. The system features Lenovo's Power Bridge technology, and those who fully utilize it will see battery life up to 17 hours, putting it near the top of Lenovo's long-lasting notebooks.
Says Lenovo, this system is a "thinner, lighter mobile workstation" with premium functionality and high-end performance. Users can get up to 32GB of RAM, and there are various storage options for differing needs. Other features include a 6th Generation Intel Core i7 processor, up to Windows 10 Pro, Bluetooth 4.1, a ThinkPad Precision keyboard with a backlight, a 4-in-1 card reader, docking connector, and more.
From there, there's the new Lenovo ThinkStation P Series machine, the entry-level ThinkStation P310. This a follow-up to the maker's P300 ThinkStation, and it brings with it an Intel Xeon E3-1200v5 processor, an NVIDIA GPU, up to 64GB of RAM, and support for FLEX drives.
There are many customization options available with the P310, such as 6th-gen Intel Core processors as well as the aforementioned Intel Xeon, Windows 7 or Windows 10, an SSD or HDD, an optional 29-in-1 card reader rather than the 9-in-1 that is integrated, and more.
The ThinkPad P50s starts at $1,299 USD, and the ThinkStation P310 starts at $729 USD.