Lenovo ThinkPad P40 Yoga: The First Multimode Mobile Workstation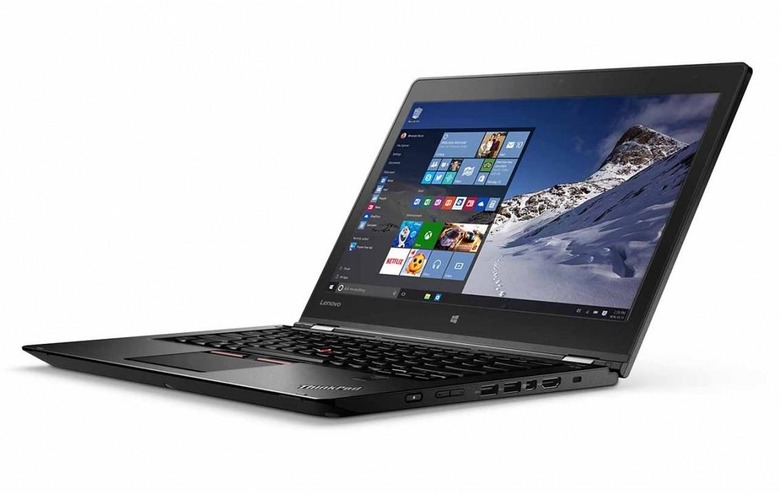 At Autodesk University 2015, Lenovo took the wraps off a trio of new machines, the most notable of which is its latest business-grade Yoga machine, the Lenovo ThinkPad P40 Yoga. The company describes its newest Yoga as a high-performance mobile workstation, and it is targeted at those who need portability without a sacrifice in reliability and computing power. Everyone from those working on "the latest Hollywood blockbuster" to engineers with demanding needs are targeted.
The ThinkPad P40 Yoga is what Lenovo says is the first multi-mode mobile workstation; it can be transformed into four different configurations, all of which Yoga users will be familiar with: tablet, tent, stand, and laptop. Fold it back into tablet mode, and it works as a slate for sketching. Put it in stand mode, and you can review your work without the keyboard in the way. Etcetera.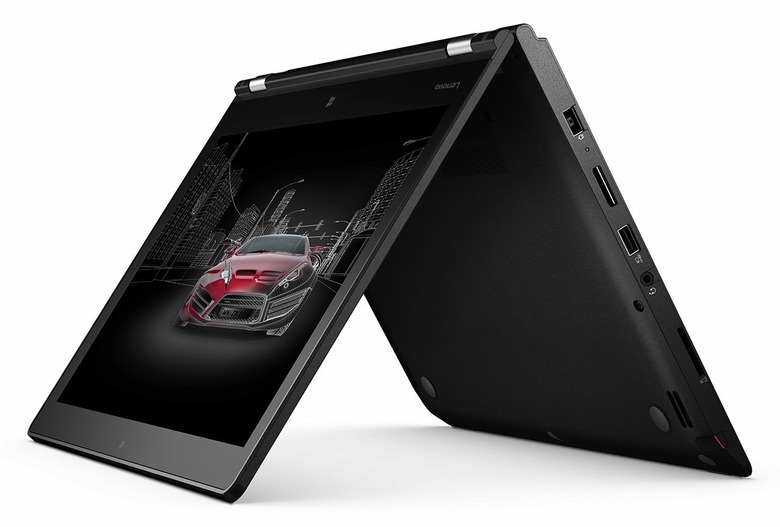 Given that this is a workstation, it's not surprising it packs high-end hardware into portable shell. Specs include a 2560 x 1440 IPS display boasting 2,048 levels of pressure sensitivity. To ensure the display's accuracy and precision, Lenovo worked with Wacom to create a "unique driver" to enable a near pen-to-paper experience. The system includes the ThinkPad Pen Pro, a rechargeable stylus, for sketching and writing.
Other features include an Intel 6th Generation Core i7 processor alongside up to 16GB of RAM and a 512GB SSD. Graphics come by way of an NVIDIA Quadro M500M GPU with 2GB of VRAM. The common ThinkPad durability is also there, such as a MIL-SPEC tested construction and high-end battery life.
Marking another 'first' for Lenovo is the inclusion of its "Lift 'n Lock' keyboard, which is found on some of its other non-mobile workstation laptops. With Lift 'n Lock, the keyboard's keys retract snuggly into the laptop's body when the display is folded all the back into tablet mode, securing them out of the way for a more comfortable tablet experience.
The ThinkPad P40 Yoga will be available in the first quarter of 2016 through Lenovo and its business partners. Price will start at $1,399 USD.