Lenovo ThinkPad Edge E431 And E531 Hands-On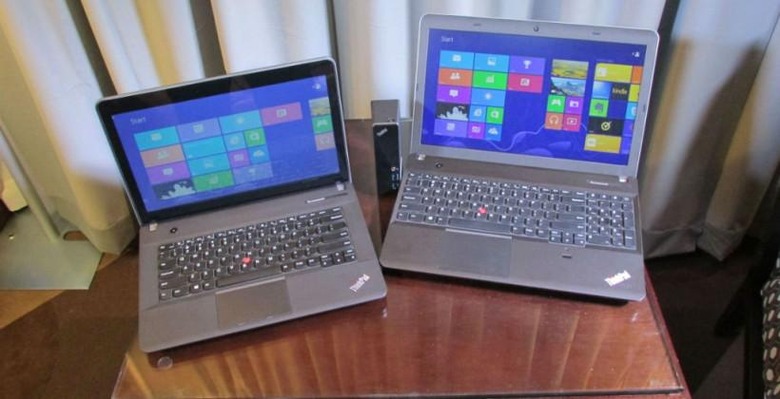 We already got to spend a little up-close-and-personal time with the Lenovo IdeaPad Yoga 11S, but now it's time to check out the latest in a long line of ThinkPads. Say hello to the new ThinkPad Edge E431 and E531, a couple of brand new Windows 8 laptops from Lenovo. The company revealed these two new laptops before CES 2013 kicked off, but today we received our first look at the OneKey technology the company has been pushing.
OneLink is essentially Lenovo's way to cut down on wires and cords in the immediate vicinity of your ThinkPad Edge. By using the OneLink cable to connect your ThinkPad Edge to the OneLink dock, you'll not only begin charging your computer, but you'll also gain access to the USB and HDMI ports on the front and backside of the dock. Here you can connect all of your peripherals while only dealing with one cable in your immediate work area.
Both ThinkPad Edge computers can be powerhouses too, should you so choose. Lenovo will let you go all the way up to the third-gen Intel Core i7, along with an impressive 16GB of RAM and 1TB of storage space. Be warned though: at 14-inches for the E431 and 15.6-inches for the E531, these bad boys aren't exactly small. They both come in right around the 5 pound mark as well, which is certainly quite a bit heavier than the other Lenovo products I had a look at today.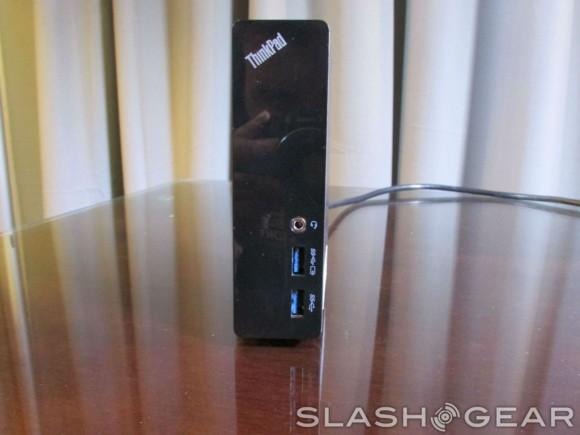 If don't mind the relatively hefty size, though, then you probably won't have any problem loving these new ThinkPads, which are running Windows 8. Couple Microsoft's newest operating system with Lenovo's new five-button ClickPad – which was specifically designed for making Windows 8 navigation a breeze – and you've got one laptop that's definitely worthy of consideration. Keep it right here at SlashGear for much more from CES 2013!