Lenovo ThinkCentre M92p and M72e tiny desktops revealed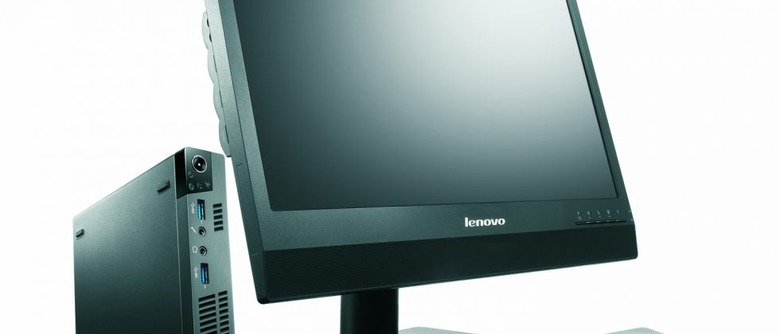 Lenovo has outed a pair of diminutive desktops, the ThinkCentre M92p and M72e tiny, along with a new LCD display that has been specially tuned to deliver perfect VoIP and video conferencing results. The M92p and M72e tiny pack a choice of Intel 3rd Gen Core Ivy Bridge processors in a form-factor that's as small as 3-inches thick, with integrated graphics and WiFi.
In fact, Lenovo is pushing the idea of the M92 tiny desktop being only as thick as a golf ball. Inside there's a choice of traditional or SSD storage, along with Lenovo's fast-booting modifications which gets you to the Windows 7 desktop 30-percent faster than normal.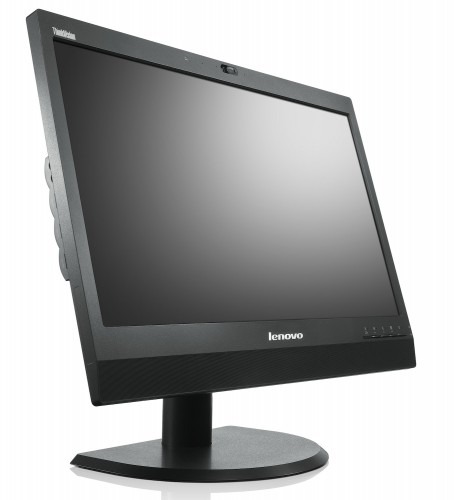 As for the new display, the Lenovo ThinkVision LT2323z is a 23-incher that uses an IPS panel for the best quality visuals. It's the communications talents built in that Lenovo is particularly pleased about, however, with a Full HD webcam – complete with physical cover for privacy – and dual digital microphones for noise cancelations. There's also an unusual dual-screen mode, which Lenovo describes as offering "the benefit of two monitors in one"; the stand supports lift, tilt, swivel and pivot.
The new Lenovo ThinkCentre M72e and M92p tiny will go on sale in June, priced from $499 and $799 respectively. Meanwhile the ThinkVision LT2323z will arrive at the same time, with pricing yet to be confirmed.