Lenovo ThinkCentre Edge 62z All-in-One gets compact and budget friendly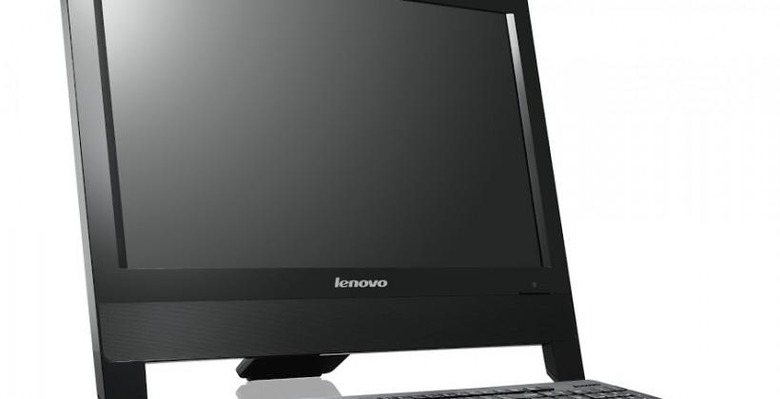 This week the folks at Lenovo have revealed the ThinkCentre Edge 62z, an all-in-one machine that allows the user to work in a compact space, have computing power, and only pay a few hundred bucks for the pleasure of it. With the ThinkCentre Edge 62z you'll be tossing down $549 USD and you'll be getting an 18.5-inch LCD display with computing guys all in one package. This is your next desktop computer.
This machine is not the kind of beast you're going to be gaming on. Nor is it the computer you're going to want to give to your niece so she can impress her friends. Instead this is the computer you'll get for your school library or one you'll have at the workplace for word processing and office display action.
The ThinkCentre Edge 62z's display is able to be mounted to the wall or sat on a desk – with included attached stand, of course. You'll find this machine packed with 3rd Gen Intel Core i3 processors for the low end of high power – this is the most recent generation of Intel processors, but there are also Core i5 and Core i7 models that ramp up by a considerable amount with each step. You'll also find six USB 2.0 ports for plugging in so many keyboards, mice, and external hard-drives that you won't know what to do with them all.
Each of these units is ENERGY STAR 5 compliant and works with the EuP 2013 energy efficiency requirement "by consuming less than 0.5 Watts of electricity when turned off." How about that? This machine will be available starting in May 2013 wherever fine Lenovo products are sold.