Lenovo Thinkcentre A61e - Energy Efficient Desktop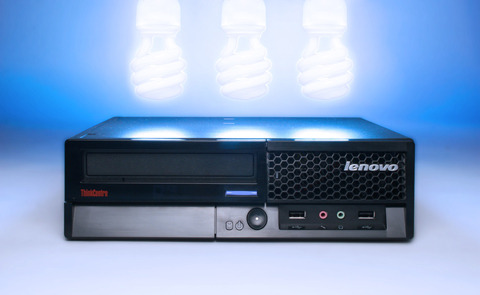 Lenovo introduces energy-efficient PC today. The ThinkCentre A61e is designed in an ultra small form factor and uses 45-watt AMD Athlon 64 X2 and Sempron energy efficient processors.
The importance of maximizing energy efficiency and being environmentally conscious is touching all aspects of our daily lives, from the light bulbs we use to light our homes to the hybrid cars we drive to the green technology we rely on to run our businesses," said, Peter Schrady, vice president, Emerging Products Business Unit, Lenovo. "Lenovo is committed to providing an extensive menu of environmentally-responsible, energy efficient technology choices, and the ThinkCentre A61e is our signature item. For the first time, a major PC vendor has combined small size and consistently quiet acoustics with a light weight, highly energy efficient desktop offering at an affordable price.
The ThinkCentre A61e and A61 desktop will be available in October from Lenovo's website starting from $399.