Lenovo TAB A8 Review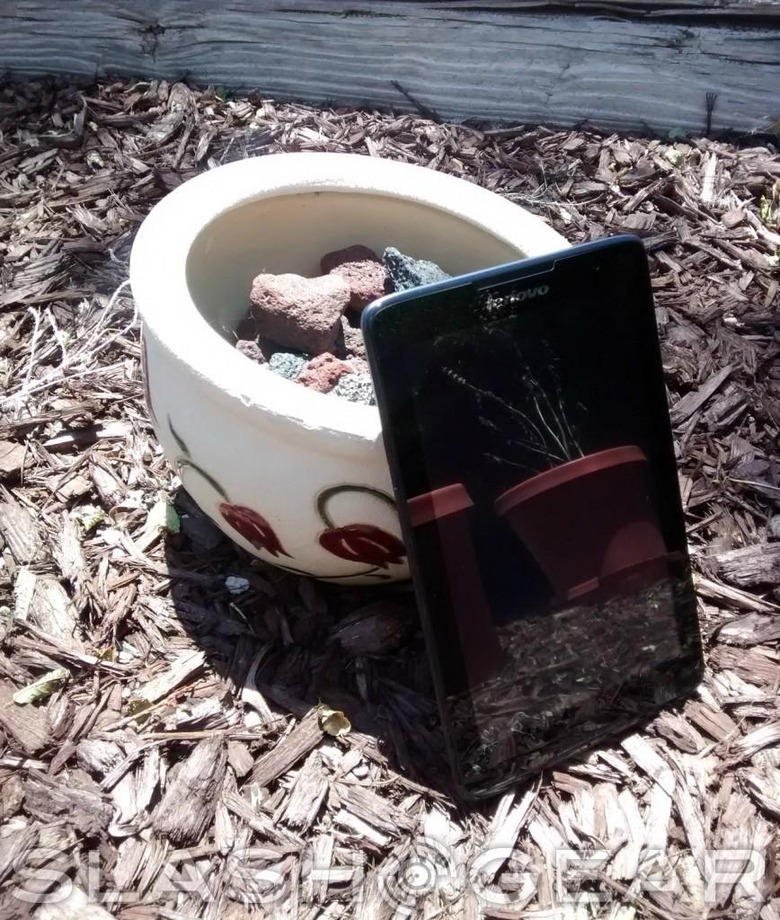 Lenovo has added some new tablets to its roster, among them being the 8-inch Lenovo TAB A8. This tablet is a mixture of goodies — it is thin and light, and boasts an astounding battery life (hint: I gave up on waiting for the battery to deplete in standby after day 19). Though the specs are in the range needed to make the TAB A8 a relatively budget-friendly slate, it doesn't feel like a mid-range tablet. How does it hold up when put to use, though? Read our full SlashGear review to find out.
Hardware
The Lenovo TAB A8 is a svelte 8-inch tablet featuring a rubber-like backing that gives it a bit of grip when on a flat surface or being held. The blue backing runs seamlessly up the edges of the tablet, where it meets the outer edges of fairly wide black bezels surrounding the display, both of which are covered in glass. The uppermost left edge features a large snap-in-place cover concealing a microSD card slot, while the right upper edge holds the volume rocker and power button. A small webcam lies on the front, and a larger silver-circled webcam is positioned behind it on the rear.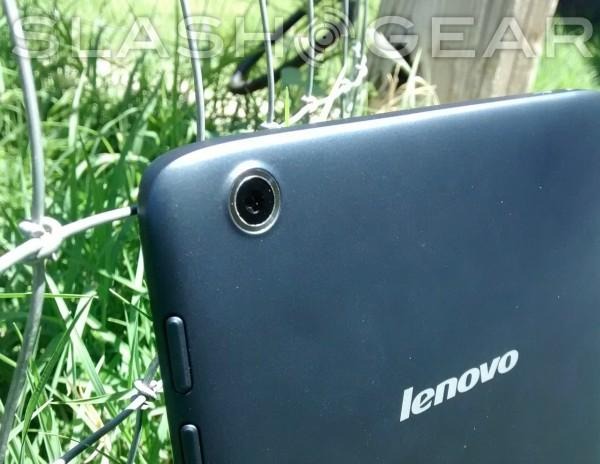 With the Tab A8 comes an 8-inch IPS display with solid viewing angles and decent enough visibility when out in bright daylight. Under the hood you'll find a MediaTek MTK8121 1.3GHz quad-core processor alongside 1GB of RAM and 16GB of internal storage space. The battery, a 4200mAh offering, is not user-replaceable.
Software
The Tab A8 comes pre-loaded with some apps the average user might find handy, such as a 30-day trial of the ROUTE 66 navigation software, Norton Mobile Security, Kingsoft Office for accessing documents, AccuWeather, Movie Studio for video editing, a Bluetooth Proximity Monitor, a handy FM Radio app, and a Lenovo TAB introductory app.
Performance
The Tab A8's performance is comparable to some other 8-inch Android slates, such as Acer's Iconia A1-830 tablet. It stands up okay in usage, and handles every app that we've thrown at it without any hassle or hiccups.
Battery life is where Lenovo's little 8-inch offering shines. The usage time is about average, scoring in the range of 8 or so hours if you have the wireless turned on and the screen relatively bright. In standby, the Tab A8 sips power and stays charged for weeks with very small amounts of battery drainage. This will vary depending on what kind of apps you have running, but the system comes with various tools to help minimize battery drain, which are detailed in the image gallery below. Overall, the tablet's standby time is outstanding.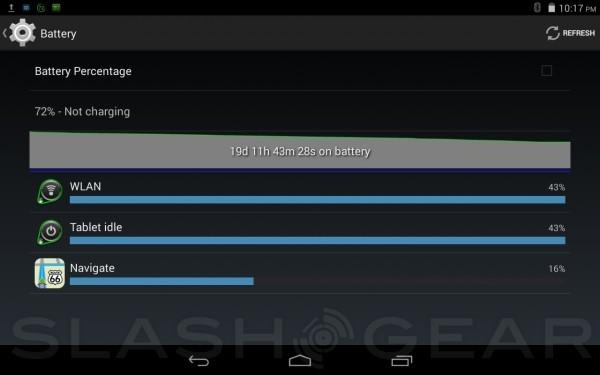 Camera
The TAB A8 features a 5-megapixel rear camera and an 2-megapixel front-facing camera. The front-facing camera is as you'd expect: suitable for video chats and perhaps the occasional selfie, but nothing more than that, and all of them accompanied with their fair share of grain unless in a very bright outdoor setting.
The rear camera isn't too bad. Images taken in low-light settings, such as indoors, will predictably need a long enough shutter speed that any sort of movement will cause a blur. Outdoors shots and indoor shots taken during the day time are decent enough, being similar in nature to a low-end budget smartphone's image quality.
One particular aspect of the rear camera that stands out is its habit of making the blacks in images very dark — shadows more often than not look like an inky void leading to some nothingness world, rather than a dimming of light caused by an object. This isn't too bad for everyday quick shots to share over chat or on Facebook, but anyone hoping to take some tablet shots and edit them will find that difficult with the mixture of excessive darkness and graininess.
Final Thoughts
While the Lenovo TAB A8 doesn't offer anything in particular that makes it stand out from the crowd of competing slates, it has a lot of good things going for it, battery life arguably being at the top of them all. The design is solid but light, and the display — while not the sharpest out there — is bright and suitable to the needs of casual users.