Lenovo promised regular updates for the Star Wars: Jedi Challenges augmented reality game, and it's been delivering, with the latest being a Dark Side Expansion and a new lightsaber option. The AR game uses a smartphone slotted into Lenovo's Mirage headset, and wirelessly-connected weapons modeled after those in the hit movies.
When it launched in mid-2017, gameplay was single-player and there were a series of challenges ranging from virtual lightsaber battles through to taking over leadership of a tiny army. Since then, Lenovo has added a number of updates. Most notably, in May of this year, it turned on support for head-to-head lightsaber duels.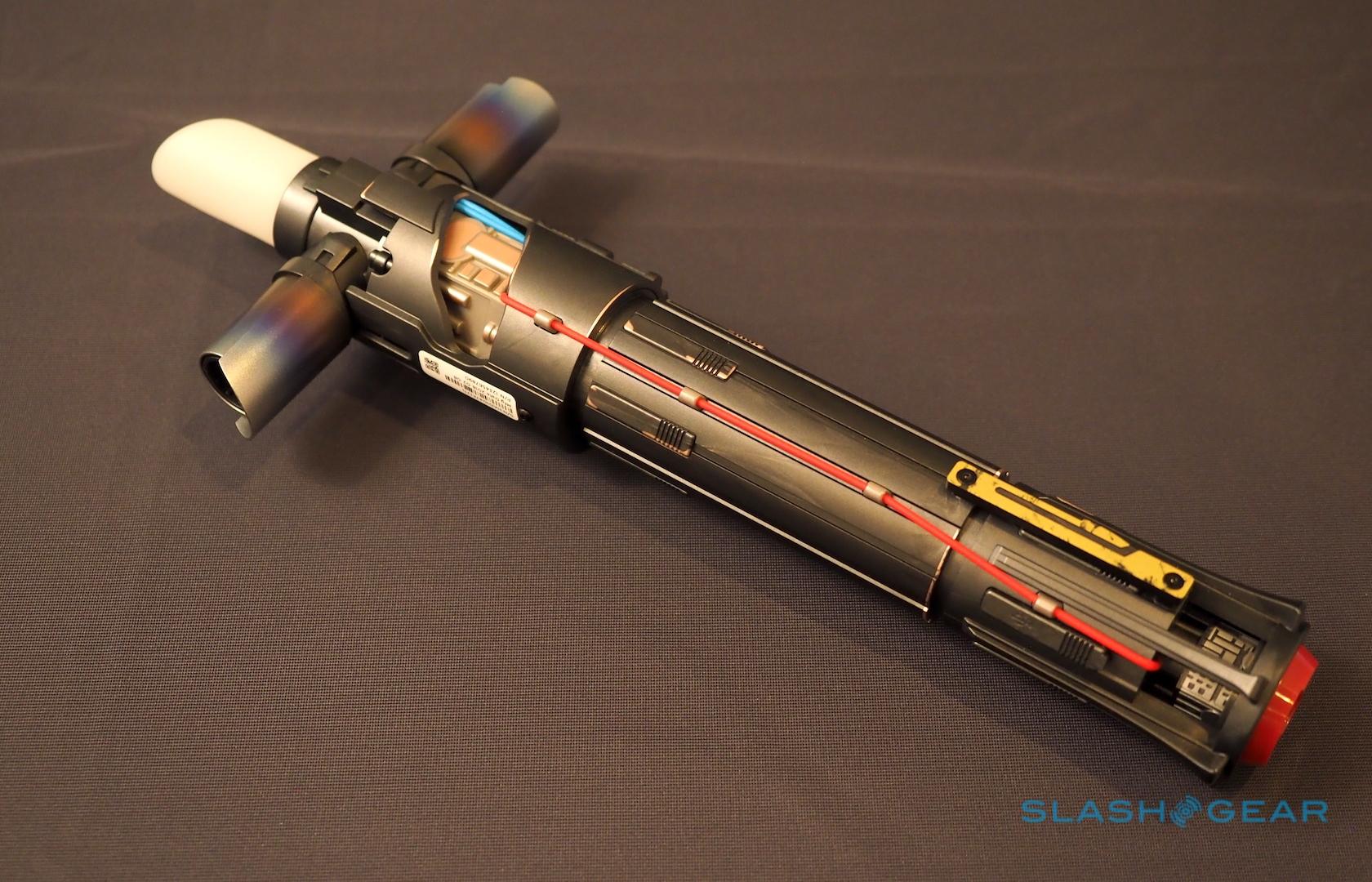 Even then, though, you only had one lightsaber to actually work with. Now, Lenovo is adding a second to the mixture. Unveiled at IFA 2018 today, the Limited Edition Kylo Ren Lightsaber replicates the hand-constructed weapon wielded by the Dark Side character from the recent movies.
That means the same crossguard design as from the films, though instead of an actual laser blade there's a glowing red tip. That's tracked by the cameras in the Lenovo Mirage AR headset, along with the positioning beacon on the floor.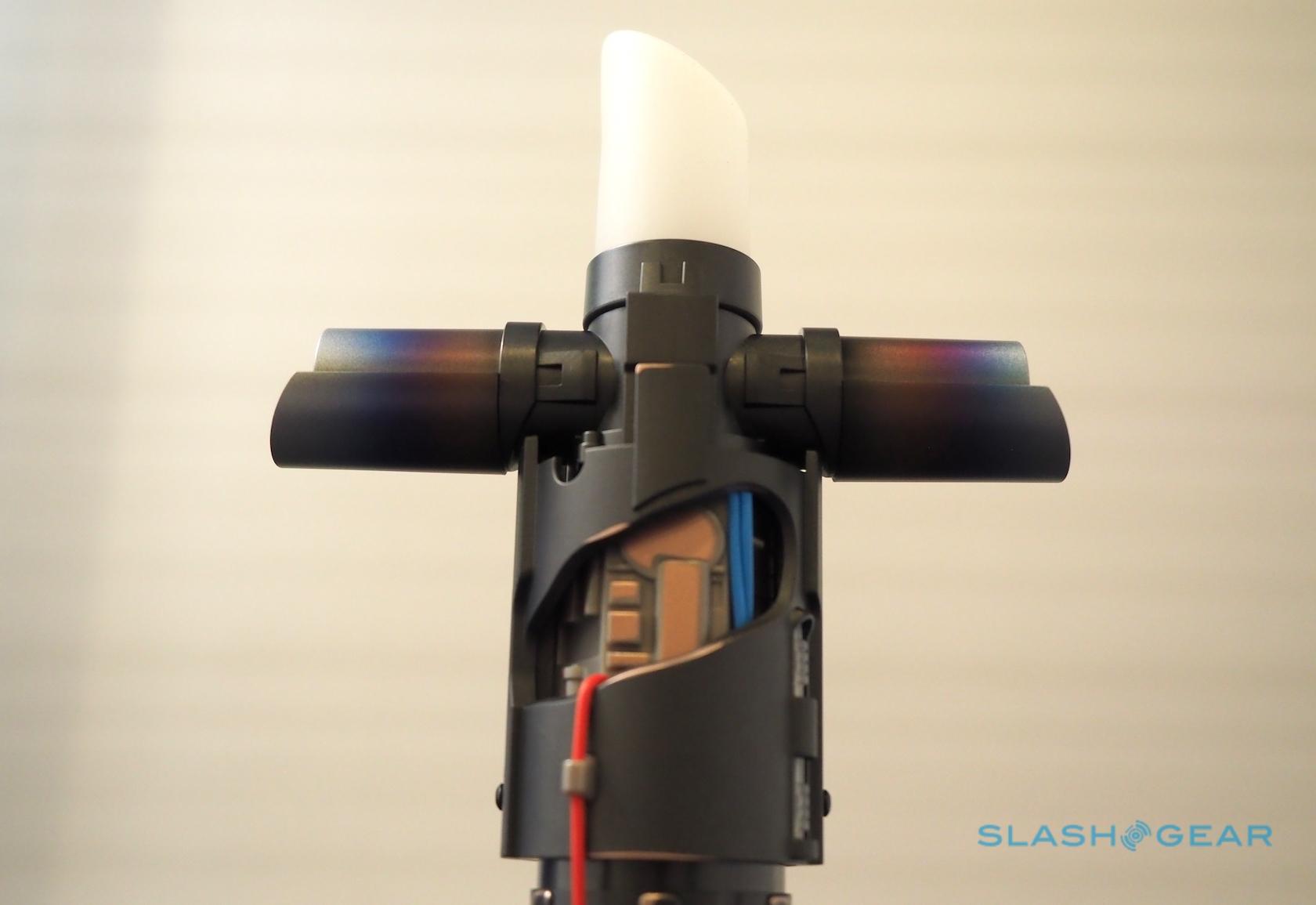 It works with the new Dark Side Expansion, which will be a free update for Star Wars: Jedi Challenges owners. That will allow gamers to play as Kylo Ren, and duel against Yoda, Rey, and Luke across different levels of gameplay. There'll be three difficulty settings, depending on how adept with a lightsaber you are.
I had a quick pre-IFA play with the new expansion pack, and came away again impressed at how well the Star Wars universe suits the augmented reality system Lenovo has developed. There's still something very appropriate about the translucent graphics and how they match up with the aesthetic from the movies, both the originals and those more recent. It's also surprisingly welcoming to a beginner player: I'm no expert, either at gaming generally or sword-fighting specifically, but it's still plenty of fun to swing the lightsaber around (and probably more fun to watch friends and family do so awkwardly).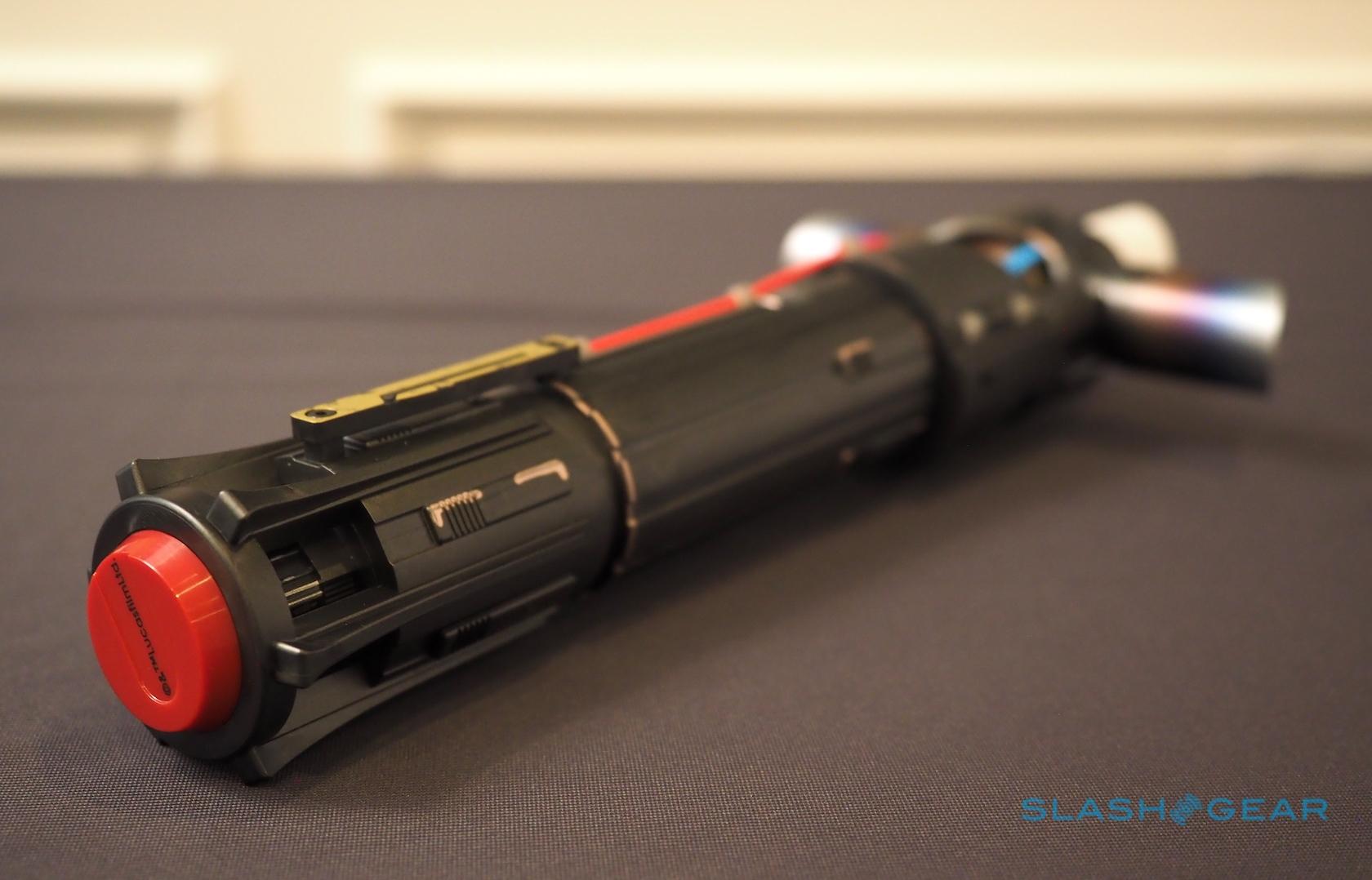 You won't need the new Kylo Ren lightsaber in order to play, mind. It'll work just the same with the original version that comes in the box with the Mirage headset.
Lenovo says the limited edition Kylo Ren lightsaber will go on sale this winter, priced at $99.99. You'll need the Star Wars: Jedi Challenges starter kit to actually use it, though, as it won't come with the AR headset. The Dark Side Expansion, meanwhile, will be released in November 2018.
Update: An earlier version of this article reported the Dark Side Expansion would launch in October; Lenovo tells us that's now set to happen in November. Also, the ship battles feature will no longer be part of this expansion.