Lenovo Smart Clock has become a better Google Nest Hub rival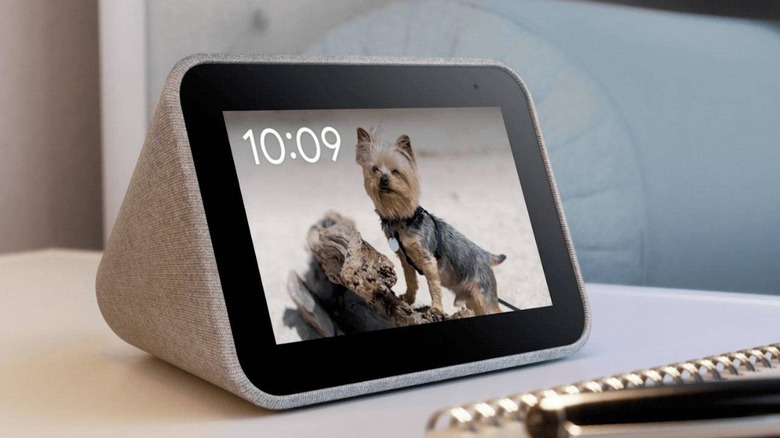 When Lenovo launched its Smart Clock early this year, it almost seemed like a perfect and more affordable alternative to Google's own Hub, now Nest Hub, smart screen. In reality, it was just a few steps shy of achieving that distinction, lacking the last few features that would indeed make it a worthy contender. Those features have finally landed courtesy of Google and the $79 clock with Google Assistant is now worth more than its selling price.
It's almost too easy to bill the Lenovo Smart Clock as a Google Nest Hub Mini with its smaller 4-inch screen that keeps the fabric-covered aesthetic that Google's smart home products have been known for. It also housed Google Assistant inside which is also the heart of Google's home products.
It came short of expectations in some regard. For example, unlike the Nest Hub, it didn't support display images from Google Photos. After all, it was meant to be a smart display that tells time but some wanted to also see their vacation photos when not interested in the time. The latest update today finally adds that feature for those that want it.
The more important practical new feature, however, is Continued Conversations. Even with a touch screen, the Lenovo Smart Clock is largely driven by voice. Instead of having to repeat the trigger over and over again, Google Assistant will remain active for a little while longer so that you can follow up queries like a natural conversation.
With these additions, the Lenovo Smart Clock becomes almost equal to the Google Nest Hub, which costs almost the same after discounts and promos. The update, however, is only rolling out in the US and Canada, the UK, Germany, France, and Australia for now. India and other countries will follow soon.