Lenovo recalls some ThinkPad batteries due to fire risk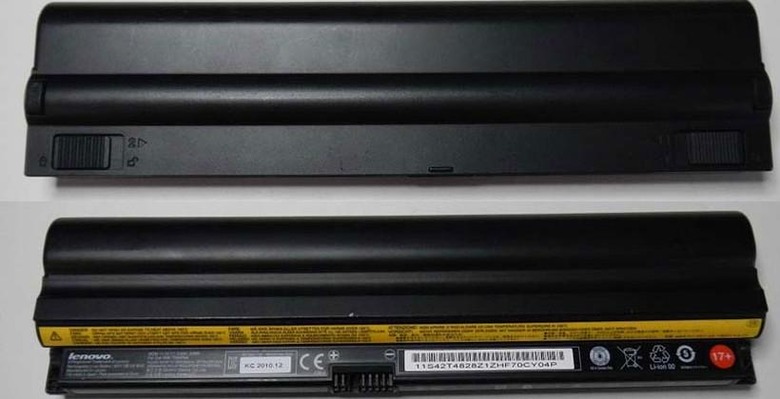 A few years back there were massive recalls in the notebook industry due to batteries that had issues with catching on fire. Lenovo was among the companies that had to recall batteries. There were more than a few cases floating around the web where notebooks were snapped in pictures on fire or shortly after being put out. It seems the battery issues that force recalls aren't behind us.Lenovo has issued another battery recall on batteries used in its ThinkPad notebook computers. Lenovo says that the batteries pose a fire risk due to overheating. Lenovo will replace the affected battery packs for owners with units that won't overheat.
The recall covers about 34,500 batteries in the US and another 2900 units sold in Canada. Lenovo is only recalling the battery packs used in specific computer models. Those models include the Edge 11, 13 and 14 series, the T410, T420, T510 and W510 series, and the X100e, X120e, X200, X201 and X201s. Some buyers could have also purchased the battery packs along without a computer.
The black battery pack in the recall measures 8-11-inches long and 1-3 inches wide and about 1-inch high. Batteries covered in the recall have the following serial numbers starting with the fourth digit: 42T4695, 42T4711, 42T4798, 42T4804, 42T4812, 42T4822, 42T4828, 42T4834, 42T4840 and 42T4890. Lenovo says that two reports of overheating resulting in damage to the computer and nearby property have been reported, but no injuries have been reported.
SOURCE: CPSC