Lenovo PHAB and PHAB Plus hands-on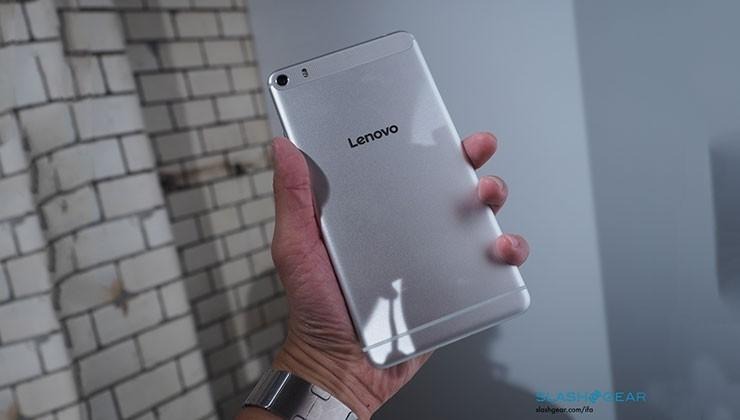 Lenovo has decided to go all-in with the "phablet" sized device this week with two new devices called "Phab". Today we're having a hands-on look at the both of them. Both devices are very, very similar looking to one another. Both devices come in a variety of colors. Both devices are aimed at users who wish to make the most of their smartphone experience – emphasis on the "smart" bit, not so much about the "phone" – because voice calls are a thing of the past.
Before we go any further, notice the oddity of the naming setup here. There's a Phab and a Phab Plus – yet unlike the iPhone 6 and iPhone 6 Plus, the larger device is NOT the one with the "Plus" name. The smaller device is the more "premium" of the two, and therefor the "Plus".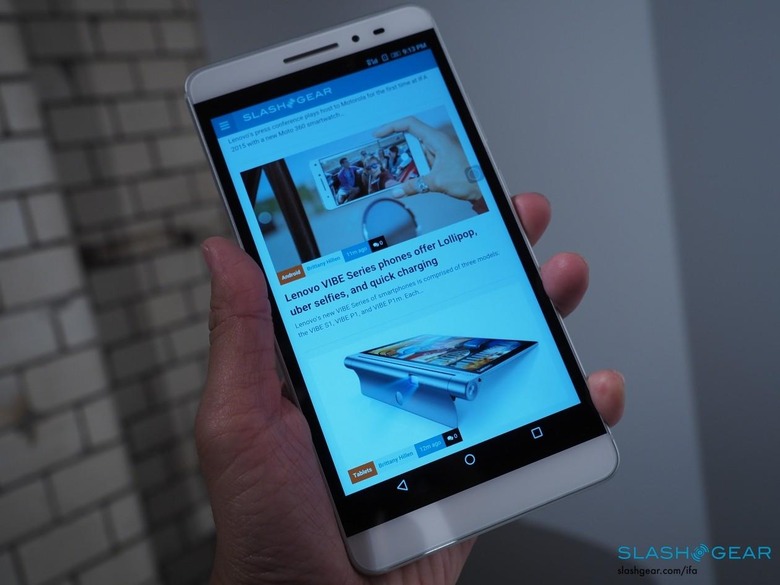 The Lenovo Phab Plus works with a 6.8-inch display at 1080p, while the Phab (non-plus) works with a 6.98-inch display at 720p. The Phab Plus has dual-sim capabilities as well as a 13-megapixel camera around back as well as a 5-megapixel camera up front. Under the hood is a Qualcomm Snapdragon 615 processor with 2GB of RAM.
The Lenovo Phab Plus will cost you $299 USD off-contract. At this time we do not know when or if this device will come to the United States, but it will be launching in Eastern Europe, Asia, and South America later this year.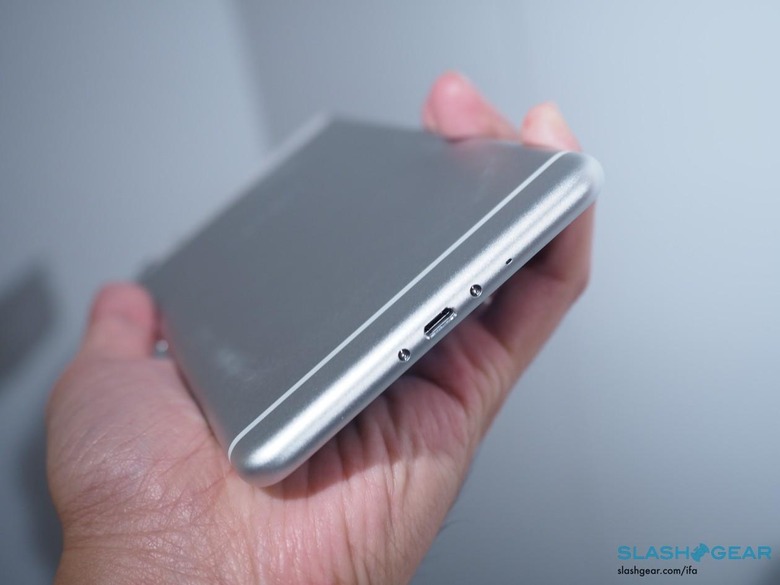 The Lenovo Phab will come with 720p across its larger near-7-inch display and 1GB of RAM along with an unnamed Qualcomm processor. This device sports a whopping 4250 mAh battery which we'll assume will last until the end of time.
The Lenovo Phab isn't nearly so impressive as its closest relative, but it'll have a price to match at $179 USD. Again, we do not know when or if this device will actually launch in the USA.
Have a peek at our hands-on images above and below and let us know if you're planning on having a peek yourself when these two behemoths launch.