Lenovo opts for widescreen-only in mainstream notebook range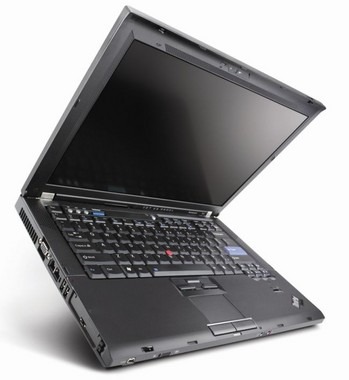 Lenovo has hammered another nail into the 4:3 laptop display coffin with the quiet removal of its standard ratio T61 from its online store.  It means that all of the company's mainstream notebooks – whether in the ThinkPad, IdeaPad or 3000-series lines – are only available with widescreen LCDs.  The X61 – in Lenovo's ultraportable range and produced in standard and Tablet PC versions – is now the only remaining 4:3 option.
However rumors are circulating that Lenovo will replace the X61 models with the X200 series, based on the ultraportable ThinkPad X300 we were so impressed with, and featuring 12-inch widescreen displays.  Such models are believed to be timed to launch alongside Intel's upcoming Centrino 2, expected in September.  It is likely, though, that resellers will have stock of the standard aspect T61 for some time.
Lenovo was one of the last mainstream manufacturers to continue to offer 4:3 aspect displays, citing increased usability and workable screen space for non-multimedia applications.  However the high industry-wide demand for widescreen panels has likely depressed prices to such an extent (and left low-demand 4:3 hardware relatively expensive) that the current move makes best financial sense.  The company has made no comment regarding the 4:3 T61's deletion.
[via Electronista]