Lenovo N20/N20P Chromebook hands-on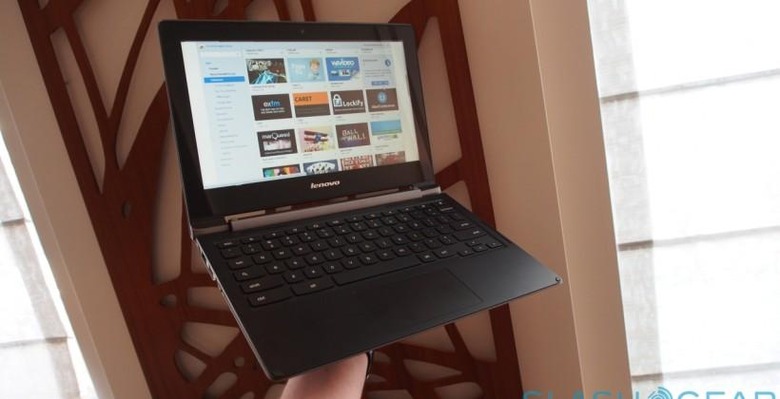 Lenovo has revealed its first consumer Chromebooks, following on from its successful ThinkPad 11e and YOGA 11e for education, the N20 Chromebook and N20p Chromebook. Offering a choice of touch or non-touch 1366 x 768 displays, and up to eight hours of battery life, they're priced from $279. We caught up with Lenovo to take an early look ahead of their summer release.
So far, Lenovo's focus with Chrome OS has been on the education market. That's finally changed to accommodate consumers, however, with the N20 and N20p offering the same three-second boot time and the usual suite of cloud-centric Google apps.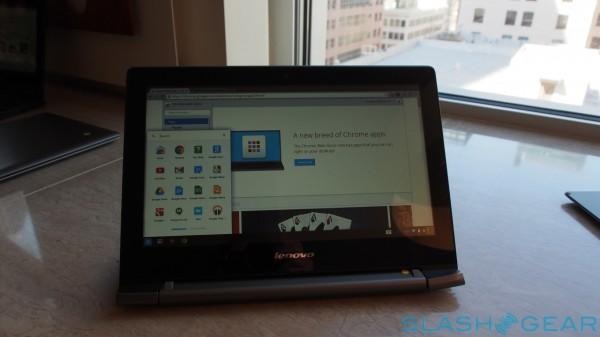 Both models have an 11.6-inch display, with the N20p adding in 10-finger multitouch. There are also stereo speakers, a 720p webcam, and Lenovo's AccuType keyboard, which – while not quite to the standard we've come to expect from the firm's ThinkPad 'boards – is well spaced and easy to type on.
Under the hood, there's Intel's "Bay Trail" Celeron processor, paired with up to 4GB of memory and 16GB of storage. That can be expanded via an SD memory card slot, though there's also 100GB of Google Drive storage to be had, too. Other ports include two USB 2.0, a mini HDMI output, and a combo headphone/microphone socket.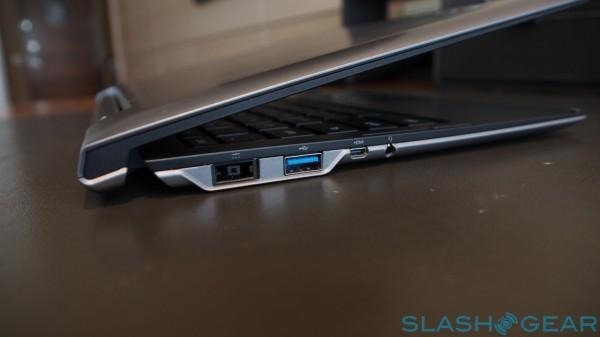 Connectivity includes WiFi b/g/n/ac and Bluetooth 4.0, while Lenovo is quoting up to eight hours of runtime from a single charge.
The key difference between the two Chromebooks is the display and its hinge. The N20 is of a more traditional design, but the N20p borrows from the YOGA and others in Lenovo's line-up, with a 300-degree hinge that allows the screen to be turned around for using the notebook in all-touch mode..
It's a neat feature for browsing the web – the touchscreen is responsive, though the viewing angles suffer a little when looked at from extreme angles above or below the display – as well as for watching video. The panel can't fold back entirely flat against the back of the Chromebook for tablet-style use, though, and screen rotation isn't supported either, so you can't stand it up as an "A" with the display orientation flipped around.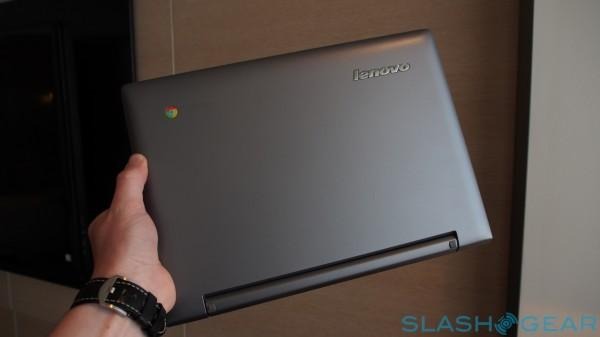 Still, it feels sturdy, and we had no problems with the speed Chrome OS runs on the newer Celeron silicon. The graphite finish is clearly plastic, though for the most part creak-free even on the preproduction hardware Lenovo had to show us; the hinge mechanism goes through 25,000 rounds of rotation testing, the company pointed out, to ensure its durability.
In all, it's a solid addition to the Chromebook range, which has become increasingly competitive over the past twelve months. Advances in the flexibility of Chrome OS – such as how it handles periods offline – and the genuine appeal of a fast-boot experience and ever-more capable apps make it a platform highly suited to casual users who don't want the headache of maintaining a Windows machine.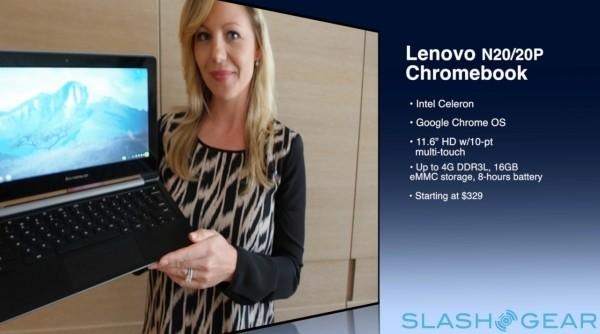 The Lenovo N20 Chromebook is expected to go on sale in July, priced at $279. It'll be followed by the N20p Chromebook in August, priced at $329. Certain countries will get 3G/4G-enabled models, though Lenovo tells us they're unlikely to be offered in the US. www.slashgear.com/lenovo