Lenovo Mirage AR headset brings 'Marvel Dimension of Heroes' experience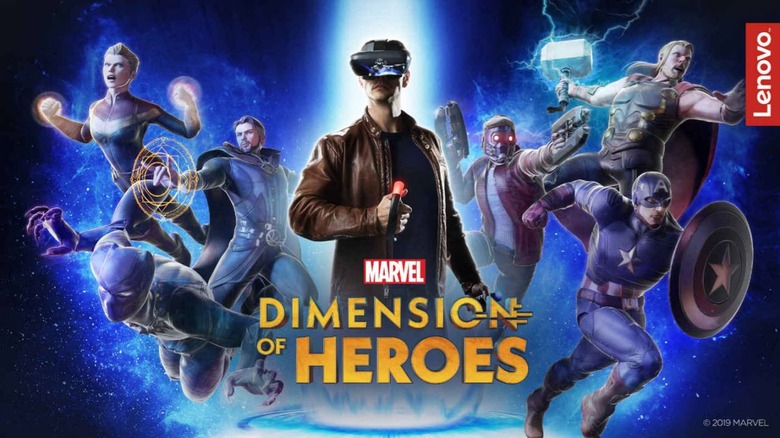 The Lenovo Mirage AR headset with Marvel Dimension of Heroes that leaked in FCC documents earlier this year has been officially unveiled. The new kit leverages Lenovo's augmented reality headset to embed users in the Marvel Cinematic Universe, enabling them to battle against interdimensional forces as one of half a dozen popular Marvel superheroes.
The Lenovo Mirage AR headset weighs around 1lb and packs a 2,200mAh battery enabling it to run for up to five hours per charge. The device features physical buttons for selecting, choosing video capture, and launching the menu. The device charges using an ordinary micro USB cable and is joined by universal controllers that run off AA batteries.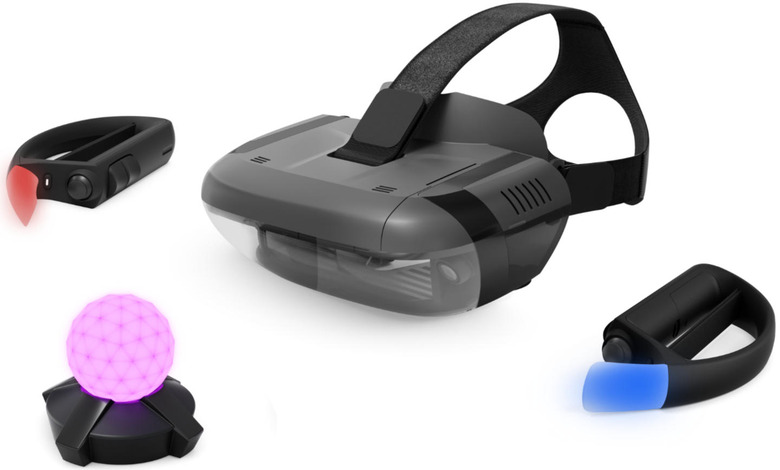 The controllers weigh about one-third of a pound and can run for up to 8 hours before the batteries need to be replaced or recharged. Each controller features an analog stick, power button, and two other buttons; they connect over Bluetooth 4.2. A tracking beacon brings the entire kit together; it is likewise powered by AA batteries, though it can run for up to 20 hours before they need to be replaced.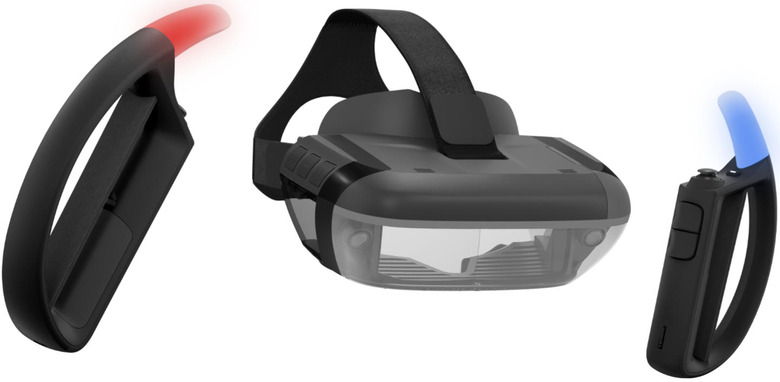 The Mirage headset works with compatible Android phones and iPhones. As with the existing Jedi Challenges offering from Lenovo, the new Marvel Dimension of Heroes offering is an app-based experience. Users can play as Thor, Captain America, Doctor Strange, Captain Marvel, Black Panther, and Star-Lord.
Each will have different combat styles, and there'll be multiple game modes. In Survival Mode, for example, the challenge is to hold off increasingly aggressive waves of enemies and see how long you can last. A local co-op mode will allow players to join forces against different enemies, while there'll also be a story mode.
The Lenovo Mirage AR headset will arrive in the US on September 6 for $249.99 through Lenovo's website and Amazon. Users with a compatible smartphone will be able to download the Marvel Dimension of Heroes app from the Google Play Store or App Store for free. The Star Wars: Jedi Challenges app will also get an update that adds compatibility for the new Lenovo Mirage AR Universal Controllers, while if you already have the headset you'll be able to buy the dual controllers separately too.