Lenovo: LePad US Launch In 2011; $15m App Investment Fund Founded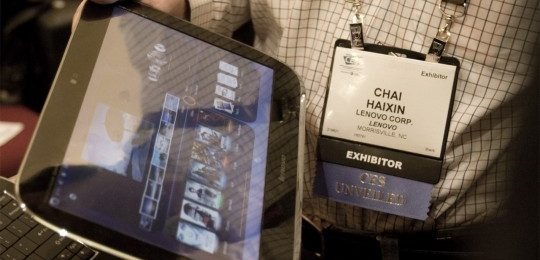 Lenovo is talking tablets again, with Chief Executive Yang Yuanqing reconfirming the company's plans to launch the LePad in the US sometime in 2011, alongside its Chinese launch. Last month, CEO Rory Read said Lenovo would hold off from launching an Android-powered slate until Honeycomb, Google's tablet-centric version of the open-source OS; Froyo (and, presumably, the imminent Android 2.3 Gingerbread) were not "the right base to have a fully functioning pad" Read suggested. Now the company has taken software into its own hands, kicking off a significant tablet app investment program.
Lenovo has pledged to spend 100 million yuan (US$15.1 million) in supporting developers of mobile apps and services for use with internet-centric devices like the LePad. Guangzhou Hua Yue Digital Technology Co. is the first to get a share of the money, which it will apparently use to develop ereader applications.
Back in April, Lenovo predicted that within five years time, 10- to 20-percent of its revenue would come from mobile internet services. The company is also apparently assessing Google Chrome OS for future use, but is yet to publicly confirm its intentions.