Lenovo K91 Smart TV runs Ice Cream Sandwich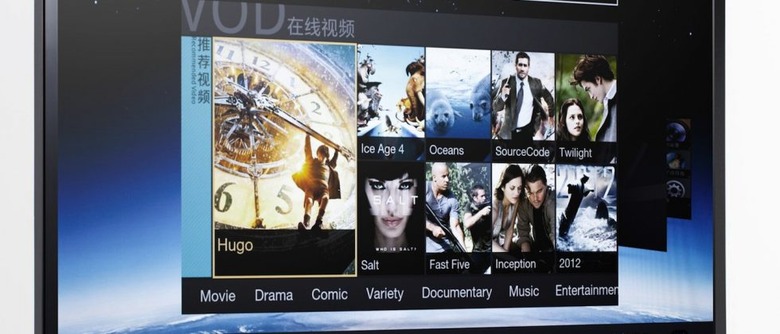 Lenovo has launched the K91 smart TV, the first TV to run Android 4.0 Ice Cream Sandwich, at CES 2012 today. Fronted by a 55-inch 3D-capable HD IPS LCD display, the Lenovo K91 contains a Qualcomm Snapdragon 8060 dual-core processor and an integrated 5-megapixel webcam, which can be used for face recognition and parental content controls.
Lenovo has apparently skinned the K91 with a "Sandwich" UI, pulling together traditional TV shows, video-on-demand (VoD) and internet apps. VoD is available in HD quality and automatically pulls out suggestions based on viewing history, plus there's access to the Android Market and the homegrown Lenovo Store for games and other titles.
As well as a traditional remote, there's voice control and speech recognition, while ICS' Face Unlock feature can be used to turn on the TV itself. Thanks to Android's networking capabilities you can access cloud-based content as well as stream media between PC, tablet, smartphone and the K91; you can also turn your smartphone or tablet into a remote. Lenovo has also prepared a gaming controller, for when you'd rather shoot something.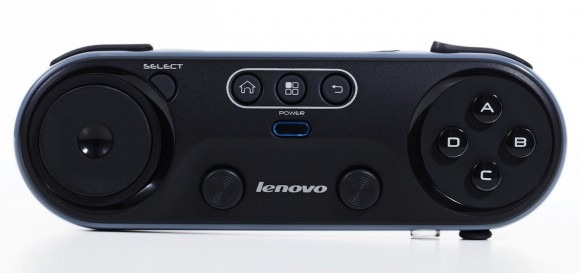 Unfortunately all this Android TV goodness isn't going to be broadly available, at least initially. Lenovo says the K91 Smart TV is available in China immediately, with launches in the rest of the world "at a later date." No word on pricing at this stage.