Lenovo IdeaTab S2109 Unboxing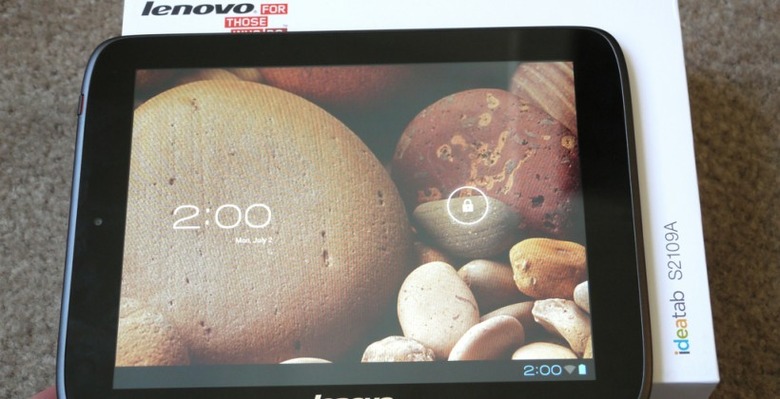 Android tablets come in all shapes, sizes, and price but Lenovo's latest tablet, the IdeaTab S2109 is here on the review block at SlashGear and seems to be sitting right in the middle regarding all 3. It runs on Android 4.0 Ice Cream Sandwich and comes offering decent specs at a great price, but can it compete with the iPad 2? Check out our hands-on and initial thoughts below.
Lenovo's previous tablets were decent but nothing extremely top of the line, and the same holds true for this latest variation. Coming with Android 4.0 Ice Cream Sandwich out of the box — completely vanilla — without any of their changes and rocking a dual-core processor. When we said the specs were similar to the iPad we meant it. The S2109 comes with a 9.7-inch 1024 x 768 resolution 4:3 ratio display, a Texas Instruments 1.0 GHz dual-core processor, 1GB of RAM, and 16GB of storage. Some improvements are the SRS quad-stereo surround sound, and a micro-SD slot for extra storage. Here's our hands-on:
Lenovo made this look extremely similar to the iPad, and priced it along with Apple's lowered $399 iPad 2 as well. The IdeaTab S2109 will start at $349 and go up from there, so is slightly cheaper than the Apple slate. Without the Lenovo logo and rounded plastic unibody design you'd barely tell the different until you power it on.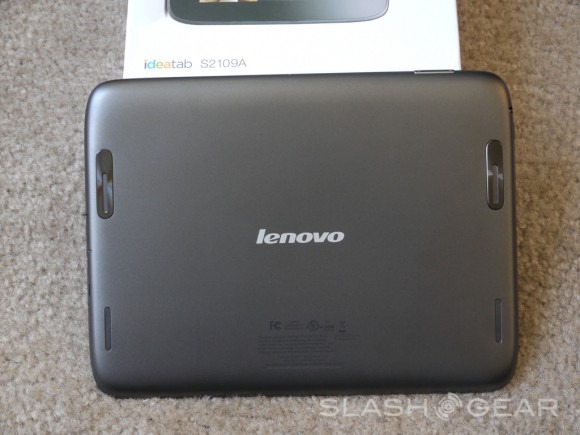 Lenovo hasn't had the best success with the tablet market, but this could be a shift into more sales for them. Coming with a mid-range price and specs could make this a go-to tablet for the budget conscious user. The design is improved over their recent tablets, the 4:3 aspect ratio is a plus, and the SRS sound is exceptional from our limited time with the device. You can get the IdeaTab S2109 Android 4.0 ICS tablet on sale for July 4th this week only for just $311 (8GB) or $351 for the 16GB model — making this a great alternative to the iPad 2. It even comes with a nice rubber case for free and additional storage options.
Stay tuned and check back shortly as we'll be sure to give Lenovo's new budget Ice Cream Sandwich tablet the full rundown to see what she's worth.