Lenovo IdeaPad Yoga 11S Coming Next Month, Pre-Orders Now Live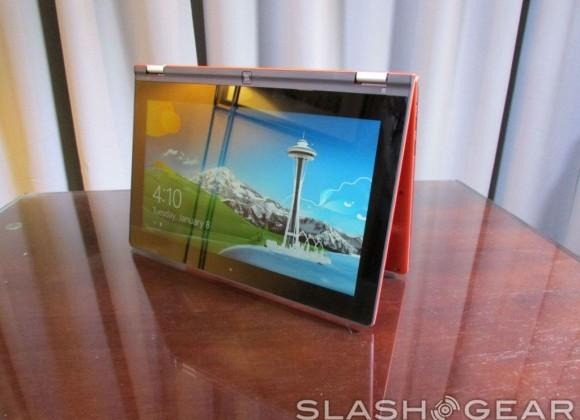 Lenovo's long-awaited IdeaPad Yoga 11S is finally about to make its store debut. The 11-inch convertible laptop, which was announced at CES 2013 back in January, now has a release date of June 23 and pre-orders are live starting today on Lenovo's website, as well as at Best Buy. If you like the Yoga series, but want it in a more compact form factor, this is probably your best bet.
The Yoga 11S essentially takes the small form factor of the Yoga 11 (which we reviewed), and blends it with the performance of the Yoga 13, offering faster hardware on the inside that makes it a bit speedier than the regular Yoga 11. And of course, it comes with the same 360-degree hinge action that lets you use the device as a tablet of sorts.
Lenovo's website has the Yoga 11S packing a 1.4GHz Intel Core i3 processor with 4GB of RAM and a 128GB solid state drive for $800, while Best Buy has a bit of a better deal with a 1.5GHz Core i5 chip on the inside at the same price. You probably won't notice too much of a difference, but if you're all about specs, it seems the Best Buy deal is the better grab.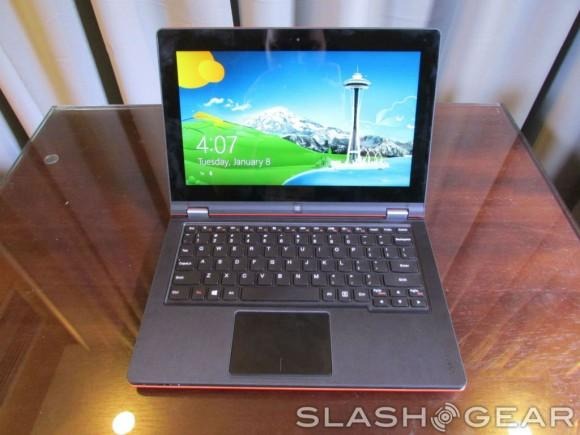 As for the display, the Yoga 11S has the same 11.6-inch HD IPS screen that the regular Yoga 11 has, along with 10-finger touch support. Best Buy will have the Yoga 11S available starting on June 23, while Lenovo's website lists a ship date of "more than 4 weeks," which will roughly get us to late June for possibly a tandem release with Best Buy.
We ended up getting our hands on with the Yoga 11S during CES 2013 back in January, and we also reviewed the regular Yoga 11. Indeed, there is a slight performance boost with the Yoga 11S, but the Yoga 11 is working with the nifty Nvidia Tegra 3 quad-core processor, which packs quite a punch for a convertible laptop like this.