Lenovo IdeaPad Y Series brings UltraBay for interchangeable upgrades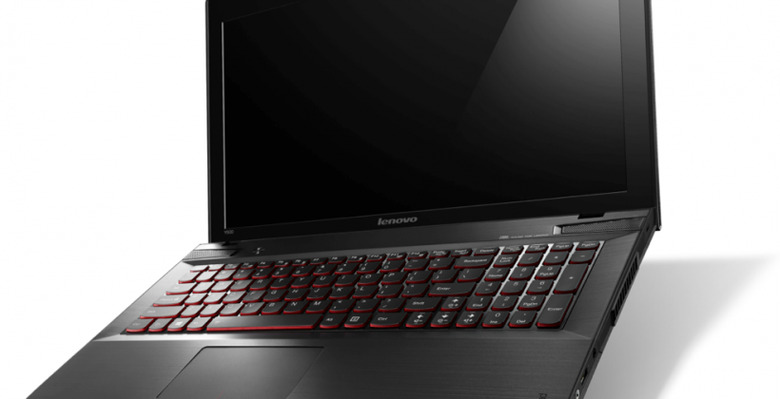 This week the folks at Lenovo have revealed their IdeaPad Y Series with a brand new interchangeable HDD bay they've called the UltraBay. This HDD bay is able to swap out for dual-graphics cards, increased storage space, an an additional fan for cooling. Outside this is either the Y500 with a 15.6-inch display or the Y400 with a 14-inch display – and notebooks in black and red!
This machine is made to be changed around, that's for certain. You've got up to 3rd generation Intel Core i7 processor options and the ability to add up to NVIDIA GeForce GT 650M dedicated graphics with NVIDIA OptimusTM technology. You also have up to 16GB DDR 3 memory, up to 1TB HDD storage, and up to 16GB SSD cache. You can also work with an interchangeable DVD reader/writer or Blu-ray Disc drive!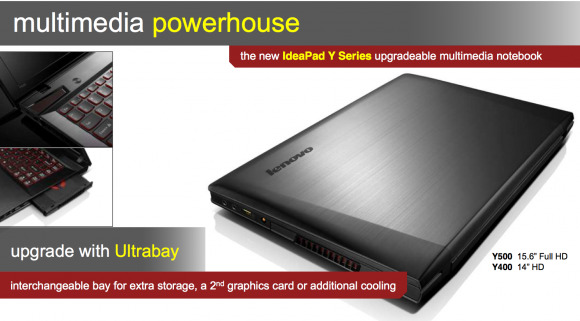 This beast works with one of Lenovo's own Intelligent Touchpads optimized for Windows 8 and their next-generation touch- and gesture-friendly interface. The Y Series has an all-ways on USB port for charging of USB-powered (charged) mobile devices even when the notebook is not powered on itself – unplugged, even.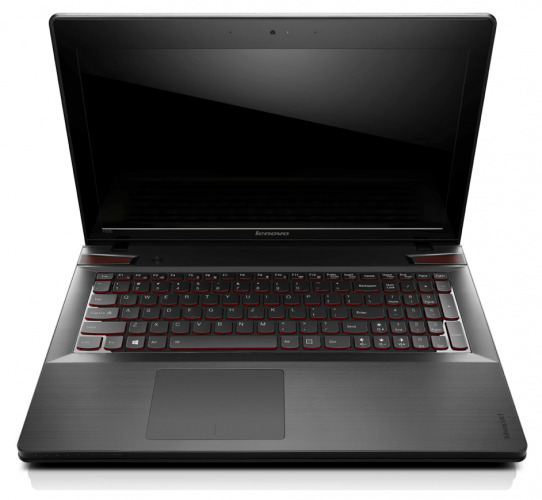 On the sides you've got 2x USB 2.0 and 1 USB 3.0 port, a 6 in 1 memory card reader, 1/8 inch Stereo Headphone Output Jack/ SPIDIF, 1/8 inch Input Jack Microphone, and HDMI out. The full beast is either 387x259x15.5-36.0mm (13.77x9.64x0.59-1.29 inches) for the larger model or 350x 245x 15-33mm (13.77x9.64x0.59-1.29 inches) and both have a battery that's quoted at 3 hours of productive usage without recharge. These notebooks will have specifications that vary by region – and both will be available October 2012 starting at US $649. Stay tuned for more Lenovo action at IFA 2012!