Lenovo IdeaPad V460 with Core i3 on sale now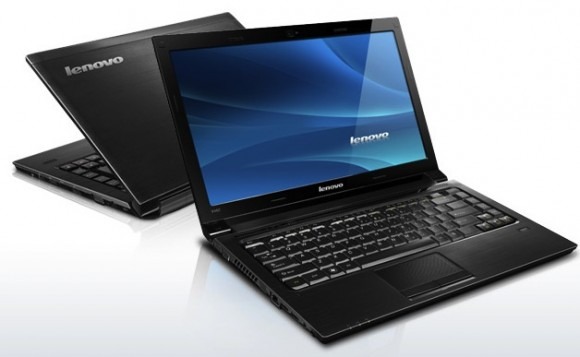 A new budget Lenovo consumer notebook has emerged, though we're still waiting for the official details from the company themselves.  The Lenovo IdeaPad V460 is a 14-inch Core i3 based machine with a 1366 x 768 display and up to 4GB of DDR3 memory; graphics are courtesy of Intel's HD chipset, though unfortunately there doesn't appear to be a switchable NVIDIA option like on other models in the V Series.
Storage is a 320GB 5,400rpm hard-drive and a DVD burner, and there's WiFi along with Bluetooth 2.1+EDR as standard.  OS is Windows 7, plus there's a fingerprint scanner, integrated data encryption and the ability to lock out the USB ports to prevent illicit memory sticks being used to suck out all your holiday photos.
Two models of V460 are currently on offer, the $899 base machine with an Intel Core i3-330M 2.13GHz processor, and a $999 model with Core i3-330M 2.26GHz processor.  Both should ship within 13 business days.
[via Dealzon - thanks Ian!]