Lenovo IdeaPad U8 MID Goes On Sale In China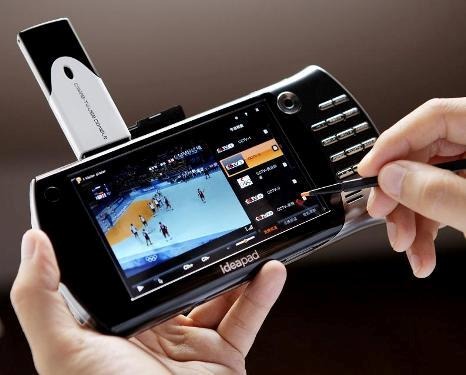 Lenovo's IdeaPad U8 MID concept looked to be just that – a concept – with no intent from the company to actually put the touchscreen-centered ultraportable device into production.  However Chinese buyers can now pick up the IdeaPad U8 from Lenovo's online store, priced at 4999 yuan ($731).  For that, you get a 4.8-inch WVGA touch-sensitive display, an 800MHz processor, WiFi, Bluetooth and 512MB of RAM.
However the WiMAX and 3G support mentioned previously seems to have fallen by the wayside, with integrated EDGE being the maximum data connection.  The images with the online listing include a shot of the U8 complete with a China Telecom USB modem sticking awkwardly out of the top, so presumably you'll have to provide your own high-speed hook-up.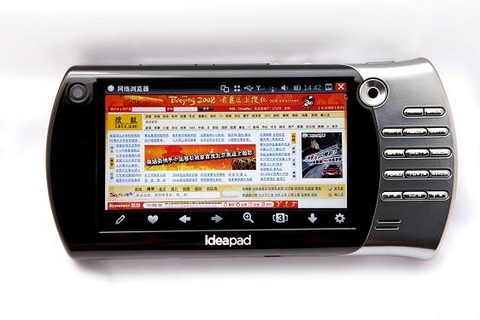 Right now, Lenovo are running a Moon Festival promotion – up until September 20th – with which you get the U8, a Lenovo U210 cellphone, LOMO camera, 2GB SD card, ThinkPad memorial baseball cap, Skywalker GPS software and a "club membership card", presumably to some sort of special Lenovo owners club.  The MID is available now.
[via pocketables]