Lenovo IdeaPad U510 Ultrabook brings disk tray to the show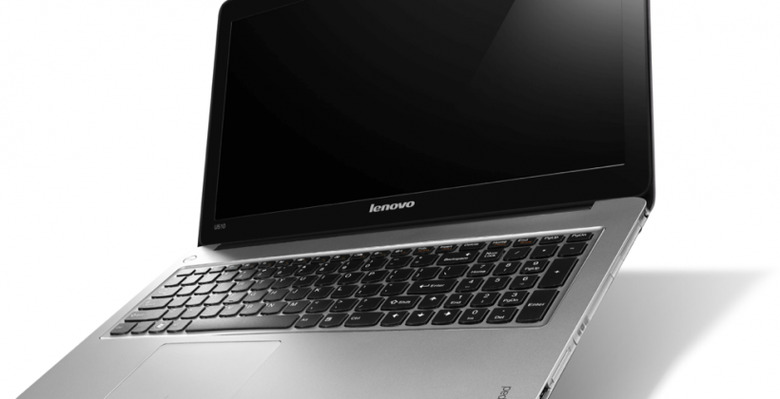 It appears that Lenovo has decided to take the idea that ultra-thin computers cannot have a disk drive and throw it out the window with their newest Ultrabook, the IdeaPad U510 – and it's got Windows 8, too! This machine comes in at 0.83-inches thin and has a 15.6-inch HD display along with a full keyboard and – yes indeed – an internal DVD reader/writer and Blu-ray Disc drive that pops out to accept your disks whenever you need it. The U510 will be appearing with a range of colors for its exterior and a fully metallic feel – with real metal!
This unit weighs in at 2.2kg – thats about 4.85 pounds – and is 21mm thick (that's 0.83 inches, once again), meaning this device is certainly mobile for how powerful it is. Inside you'll find an Ivy Bridge (3rd Gen) Intel Core i7 processor (if you so choose) as well as either Genuine Windows 8 or Genuine Windows 8 Pro right out of the box. This unit's display is 1366 x 768 pixels sharp and has a 16:9 aspect ratio as well.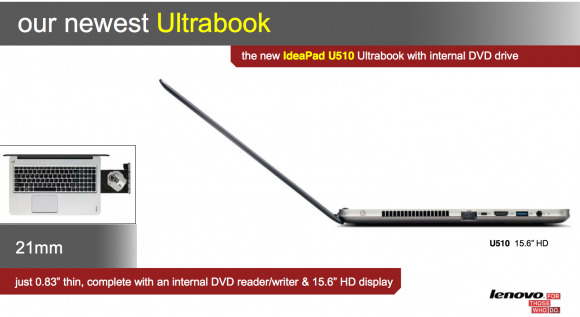 Graphics on the IdeaPad U510 are made possible with NVIDIA GeForce 625M 1GB under the hood, and your memory is going to be ringing up to 8GB HDD storage — 1333/1600 Mhz memory [2 SODIMM slots (1x2GB/2x2GB/1x4GB/1x2GB+1x4GB/2x4GB)]. Right alongside you'll see your disk drive working with up to 500GB HDD storage – [500GB/750GB/1TB (5400rpm)]; 24/32GB SSD1 cache. For audio you've got integrated stereo speakers, two of them at 2W with Dolby Home Theater v4 action backing you up on the inside.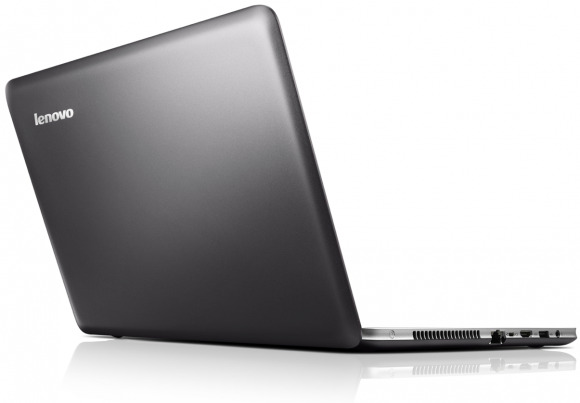 You'll be working with wi-fi connectivity, 10/100M LAN (RJ-45 connector connected), VGA out, and optional Bluetooth 4.0. Along the sides as well are 2 USB 2.0 ports, 1 USB 3.0 port, HDMI out, memory card reader that works with SD and MMC, and a 1/8-inch Stereo Headphone Output & Microphone input combo jack. Lenovo notes that inside you'll have OneKey Recovery software for easy data backup and recovery as well as remote disable.
Also integrated in the U510 is the ability to wake this Ultrabook up from Sleep mode in just over a second. There's a front-facing 720p webcam for video chat with software right inside the OS when you start it up – Youcam and Skype amongst them. Also inside are McAfee, Lenovo Support Energy Management to keep you running strong without eating your battery like a pig, and Microsoft Office (everywhere except Japan).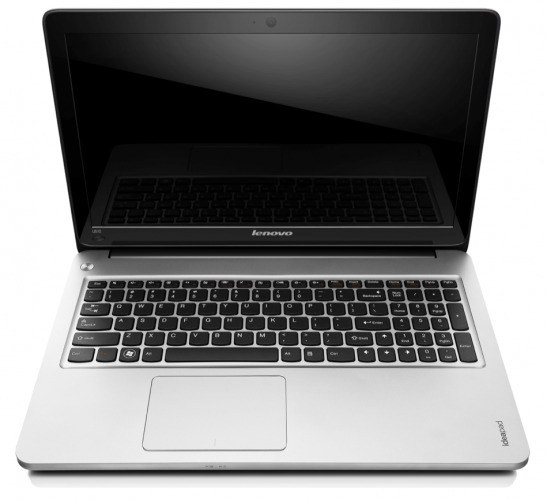 The IdeaPad U510 will be available inside September 2012 starting at US $679 – go grab it! And also stick around for the rest of the Windows 8 wave and Lenovo's full IFA 2012 offering too!