Lenovo IdeaPad U300S Hands-On [Video]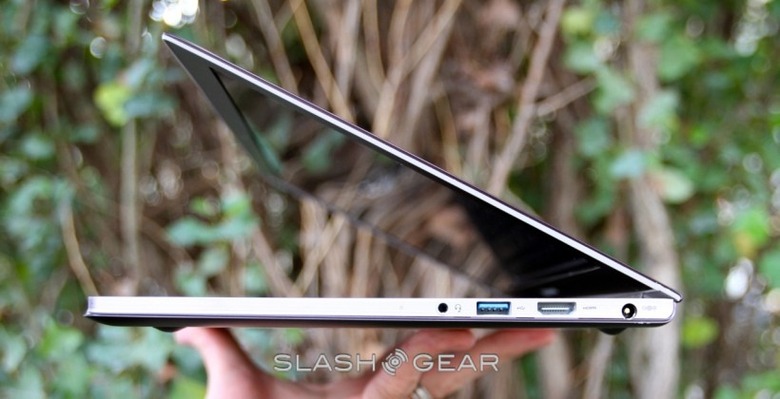 What we're getting a look at with a full hands-on demo here at IFA 2011 this week, amongst other fantastical devices from all walks of life of course, is the IdeaPad U300S, a Lenovo Ultrabook, being both ultra-small and ultra-powerful with aesthetically beautiful chassis all around. On the right side of the device you'll find a headphone jack, USB jack, full-sized HDMI port, and power port. On the left side you'll see one more USB port and a grille through which Intel Advanced Cooling Technology will be blowing a lot of your hot air. This system works with the side opening there, a long grille along the rear hinge, and through the keyboard itself to help avoid the "hot lap" syndrome normally associated with laptops of such awesome power as this.
This device features an all-aluminum body, top, bottom, and insides. The entire body of the IdeaPad U300S is 14.9 millimeters thin, 1.3 kg in weight, and features a keyboard and touchpad setup you may very well recognize if you've seen your humble narrator's previous review of the Lenovo U260 (also available in burnt orange like the U300s) or any other recent Lenovo laptop as well, of course, the exception being that this device has an increased size touchpad made entirely of glass so you'll have a soft and easy to use piece of hardware to use.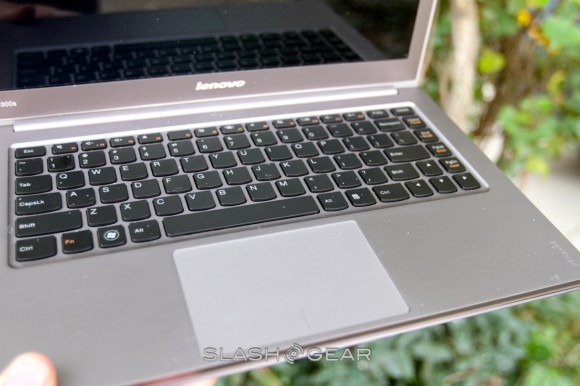 Our video host shows the cooling system off, telling us that this system works by pulling in air along the hinge row of openings, running the air across the underside of the keyboard, and blowing it back out the left side of the device. There are absolutely no vents along the bottom of the device. Lenovo tells us that this device will remain very cool at all times, be it on the underside, in the wrist area, and of course on the keyboard.
[VMS 006606f4c0b0fda878af]
The U300S features a full 13.3-inch display, has battery life up to 8 hours, this being a 50% increase over the previous Lenovo laptop generation, and it features Express Charge. What this Express Charge does is allow you to charge the battery up to 50% capacity in as little as 30 minutes. I'm sure we'll see more information on that particular process as we review the device in the very near future. Lenovo summarizes the product as a beautiful piece of hardware made to also be a worker's product – sounds like a killer combination, yes?