Lenovo IdeaPad U300e ultrabook revealed and detailed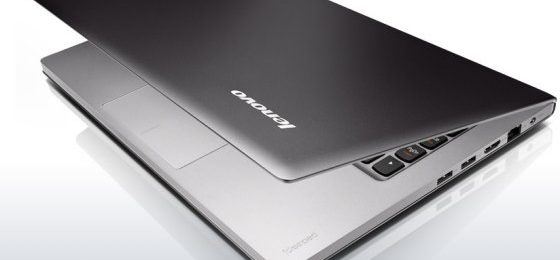 There's a brand new ultrabook this week as Lenovo steps up to the plate once more with its IdeaPad U300e. This laptop has a 13.3-inch display, comes with an Intel Core i5 processor in its most basic build, and has a lovely $959 price tag attached to it. This device's display has a 1366 x 768 pixel resolution and the unit is also able to connect with HDMI output, Wifi for web, and Bluetooth. Inside you'll find a 500GB hard drive and a 32GB solid state disk for a total of 532GB of disk space!
This device has 4GB of DDR3 memory to keep you running smooth, a 1.3 megapixel camera on the front for video chat, and a one-piece touchpad front and center for all your tapping purposes. There's a couple of USB 2.0 ports, classic IdeaPad styling throughout , and a cool gray metal cover coloring for a modern low-profile look.
This ultrabook is priced and shaped to sit between the IdeaPad U260 and the IdeaPad U300S, the former being less expensive and the latter being the highest spec model of the bunch. The U300S is different in its Core i7 processor on the inside beside its 256GB SSD. This SSD is in place instead of the hard drive/SSD combo that the U300e has, and its combination of specs places it at $1499 instead. Choose your destiny!
[via Lenovo]