Lenovo IdeaPad U150 gets reviewed: disappointing keyboard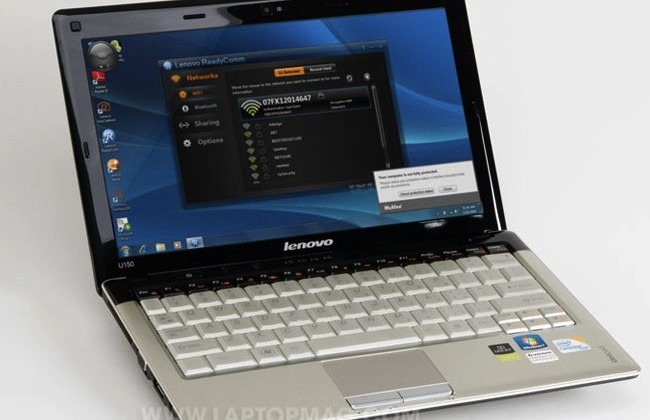 You know what could be the kiss of death for any Lenovo laptop review?  Someone saying it has a "mushy keyboard".  The Lenovo IdeaPad U150 may not be part of the company's well-esteemed ThinkPad range but buyers still expect the historic keyboard quality, and according to Laptop that's just not quite there.
The 11.6-inch CULV ultraportable also runs warm and – spec'd as on their test bench – is reasonably expensive, too, at $749.  Still, it has some good points too: battery life is strong, at around 6.5hrs, Windows 7 Home Premium booted in just under a minute, and the U150 was "highly responsive" at everything Laptop threw at it.
Nonetheless, we keep coming back to that "mushy" 'board – and the fact that the $150 cheaper Acer Aspire Timeline 1810T manages 2hrs extra battery life.  Laptop reckon it's a "classy" machine and a "compelling choice", but we'd save some money and make do with the Acer.