Lenovo IdeaPad S9 netbook unboxed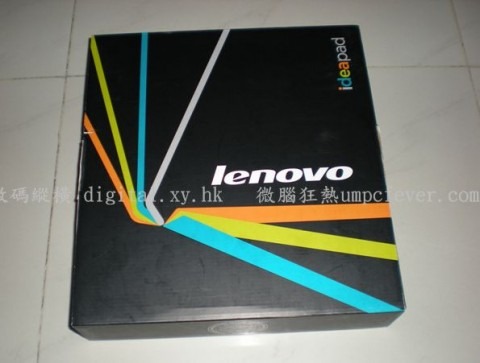 Given the high import price of Lenovo's IdeaPad S9, the 8.9-inch netbook is unlikely to be spotted too often on US shores.  So instead lets vicariously enjoy the netbook's unboxing, courtesy of UMPC Fever, complete with a little under-the-hood exploration.
The S9 is based on the usual Intel Atom 1.6GHz N270 processor, paired with 512MB of RAM, a 4GB SSD for storage and the Linpus Linux Lite OS.  It also has WiFi b/g, Bluetooth, a 0.3-megapixel webcam and multiformat memory card reader, together with Lenovo's OneKey rescue system button and an ExpressCard slot.
It's tough to recommend the IdeaPad S9 in the US, however, with the IdeaPad S10 – which has a slightly larger, 10.2-inch display and 80GB, 5,400rpm hard-drive – available for the same price direct from Lenovo themselves.  So, until the prices rejuggle into something more sensible, it probably makes more sense to enjoy the photos rather than ownership of the S9 itself.