Lenovo IdeaCentre C100 all-in-one: Vista now, touchscreen Windows 7 later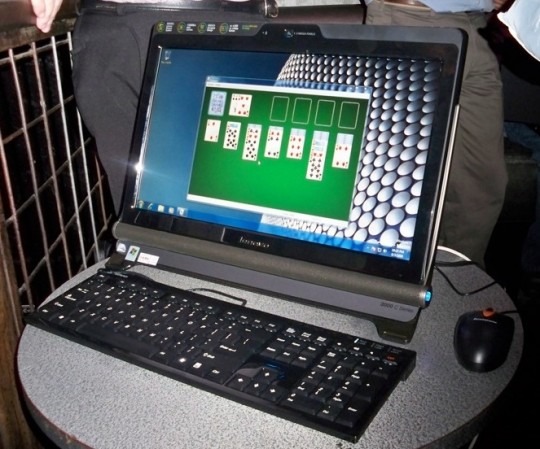 We may receive a commission on purchases made from links.
Lenovo have quietly introduced a new all-in-one nettop, the IdeaCentre C100, based on Intel's N270 1.6GHz Atom processor and up to 2GB of RAM.  Initially hitting shelves this month running Vista and with a standard 20-inch display, the C100 will get an upgrade to Windows 7 once the new OS arrives in October, along with an optional touchscreen layer.
Other specs include between 80GB and 160GB of hard-drive space, a DVD burner and an optional webcam and optional WiFi.  Other than that specifications are unknown; there's still no press release from Lenovo themselves, and the prototype pictured above was simply brought along to gdgt's launch event yesterday evening.
That also leaves pricing up in the air, but given Lenovo have made features like a webcam optional it seems they're trying to keep at least the basic sticker price down.  Having recently reviewed the 18.5-inch non-touchscreen eMachines EZ1601-01 all-in-one, its clear that the sluggish performance of Atom-based desktops count them out as anything other than web-browsing second- or third-machines.