Lenovo IdeaCentre B340 and B545 bring all-in-one touch to Windows 8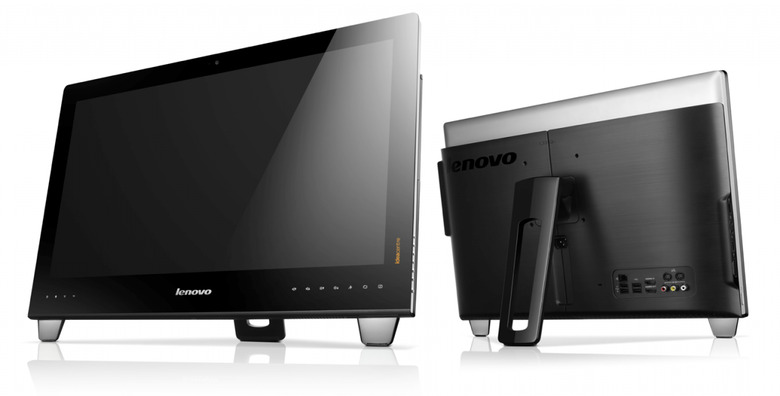 If you're looking for the Lenovo style and grace and want 10-finger multi-touch action on an all-in-one beast of a computer this Fall, you're in luck with the B Series. The Lenovo IdeaCentre B340 and B545 bring the heat with two giant displays – the B545 working with a 23-inch frameless screen and the B340 having a 21.5-inch screen which can also function as a high-def TV running independent of the PC's OS. These are two odd beasts, that's for certain – and certainly a good thing for the new Windows universe!
The B340 is the one of these two units that works with optional OneKey TV with the ability to turn the display into a high definition television with one button click. When you've got this function activated, you're able to watch TV without powering on the PC at all – cool stuff! You'll be working on a 21.5-inch Full HD touch-screen display with a collection of specifications that out-do this device's predecessor, the B320, which was the first computer to have OneKey TV working on it.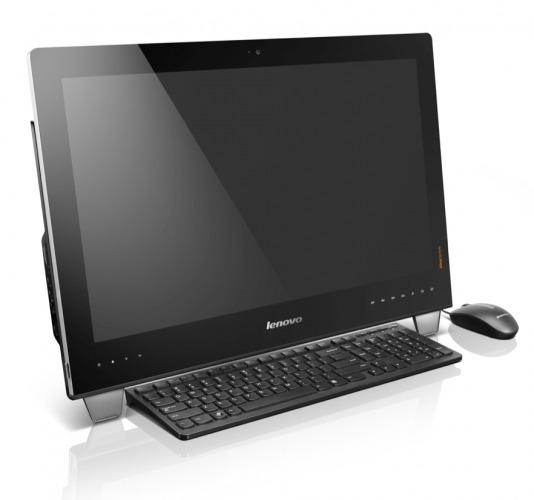 This is the second – working with an independent hardware TV circuit board inside the PC to operate separate from the PC's board. The B320 is also able to allow you to watch picture-in-picture so you can have your PC and TV on the screen simultaneously. As Lenovo notes, "this technology is the first hardware TV solution to be put into an all-in-one PC.
The B340 also has Dolby Advanced Audio V2 as well as NVIDIA GeForce 615 1GB/512M graphics with DirectX 11. You'll be working with up to 8GB DDR3 memory at 1600MHz and you'll have the option to have an integrated DVD reader/writer or Blu-ray Disc drive. This AIO can connect with Bluetooth 2.1 if you choose it to be able and you've got wi-fi connectivity as well. The IdeaCentre B340 and B345 will be available October 2012 starting at US $599.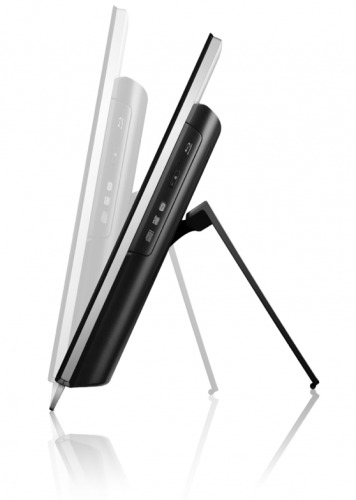 Then there's also the B545, a device which was available in April starting at $699 USD. This all-in-one PC has a 23-inch frameless screen with 10-point multi-touch for Windows 8 – in the near future, that is – as well as 3D vision. You'll be working with this device in the very near future with up to Genuine Windows 8 as well as the AMD A10 quad-core processor under the hood. You can add on an integrated Blu-ray Disc drive. This device also has HDMI-out as well as HDMI-in with TV tuner – but not quite the same magic tech the B340 has with TV – separate stuff!
Check out the rest of our Lenovo coverage at IFA 2012 and stick around as the more pops up all week long – and over the weekend, too!