Lenovo IdeaCentre A520 shrinks a winner and adds Windows 8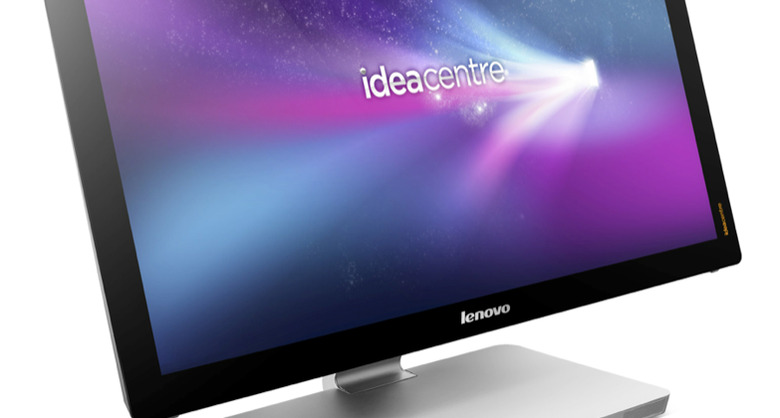 This week the folks at Lenovo have revealed an all-in-one computer by the name of IdeaCentre A520 – a smaller version of the A720 we reviewed quite recently – with Windows 8 and 10-point multi-touch greatness. This machine is still able to adjust its display from -5 to 90 degrees flat, works with Ivy Bridge – 3rd Gen Intel Core processors of all kinds (i3 up to i7) and comes with Windows 8 (64 bit) right out of the box. You'll be working with unique touch-optimized applications and user interface updates with your basic build and will have the same great casing aesthetics as the A720 too.
In other words, we've got no reason to believe that this unit wont be a winner. The original was (and is) massive beyond comprehension, this one has been made for people that like the design of the A720 but want to keep it a bit smaller for more realistic human-sized rooms. You've got a 23-inch full HD (1920 x 1080 pixel resolution) IPS LCD display working with Intel® HD Graphics 4000 / optional NVIDIA GeForce 615 2G/1G – and there's two parts to this equation.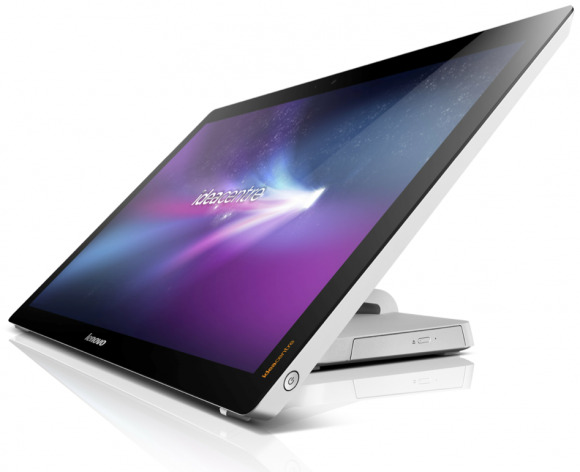 First you've got the monitor which measured in at 561x345.9x21.5 mm (22.08x13.61x0.84 inches). Then you've got the base which is 337x32x210.8 mm (13.26x1.25 x8.29 inches). The whole thing is still going to be relatively heavy at 9.8 kg (21.60lb), but the size is what matters here the most – instead of the massive A720's beastly proportions you've got, again, a human sized monster on your hands.
The Lenovo IdeaCentre A520 will be popping up in October 2012 starting at $999 USD – also a very human-sized price. Have a peek at the rest of our Lenovo coverage of IFA 2012 and stick around for future reviews as well!