Lenovo Flex 14 And 15 Notebooks Make Multi-Mode Budget-Friendly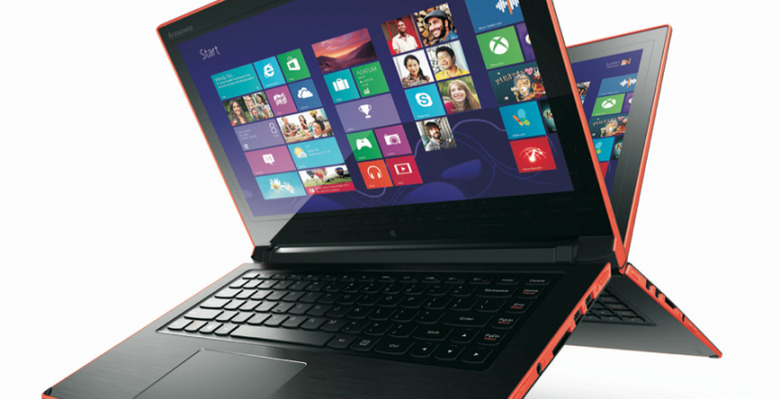 While the team at Lenovo have made clear that they have no intention of ending their run of high-powered, best-in-class multi-mode touchscreen computers with their Yoga lineup, they've shown that they can keep it simple as well with the budget-friendly Flex 14 and Flex 15 as well. These devices work with a hinge that allows 300-degrees of rotation and two modes of use – laptop and "stand". This lineup has models measuring in at less than 0.87-inches thick and "no more than" 5.07 pounds.
In the Flex 14 you'll be working with a 14-inch display with 1366 x 768 pixel resolution with 10-point multi-touch abilities with up to an Intel i7 core processor and Genuine Windows 8 or Windows 8 Pro. The Flext 15 also works with the same software and processor availability, while its display comes in at up to 1920 x 1080 pixel resolution (also with 10-point multi-touch capabilities.)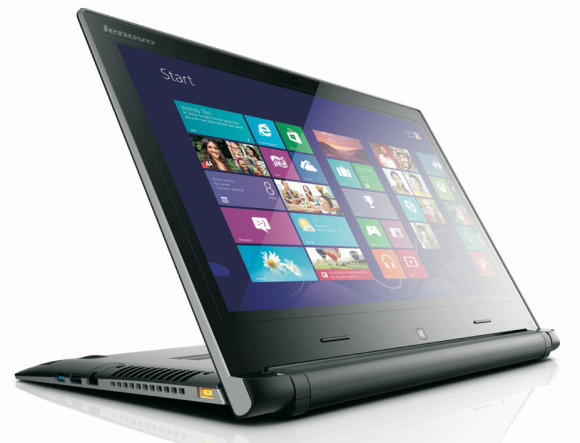 Under the hood you'll be working with up to NVIDIA GeForce GT740M graphics with up to 8GB DDR3L memory and either up to 500GB HDD storage (on the 14) or up to 1TB HDD (on the 15) with optional 16GB SSD on both models. BOth models also work with integrated 720p front-facing cameras as well as a single USB 3.0 port (dependent on detail configuration) as well as 2x USB 2.0 ports.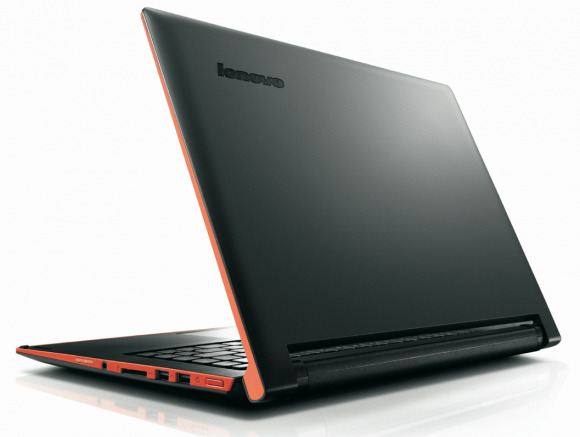 Also around the rim you'll find an audio combo jack, HDMI-out, LAN port, and 2-in-1 memory card reader. Connectivity will also be assisted by optional integrated Bluetooth 4.0 and 802.11 b/g/n Wi-fi. These devices will be available with the rest of the Flex family (revealed just this week at IFA 2013) starting in "late September."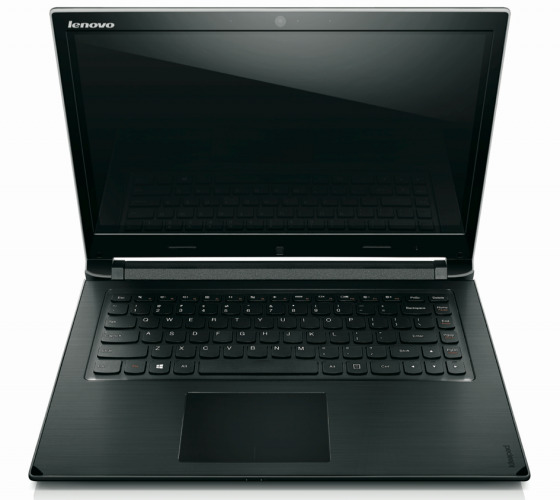 At the moment it would appear that Lenovo's word on where pricing starts for this series of devices ticks in at $629.99 USD. This will be the starting price of the Lenovo Flex 14, while we've yet to hear the base price of the 15 as such. Stick around this week for all the Lenovo hands-on action you can handle as well – we're at IFA 2013 all week!