Lenovo Cast: a puck-shaped Chromecast competitor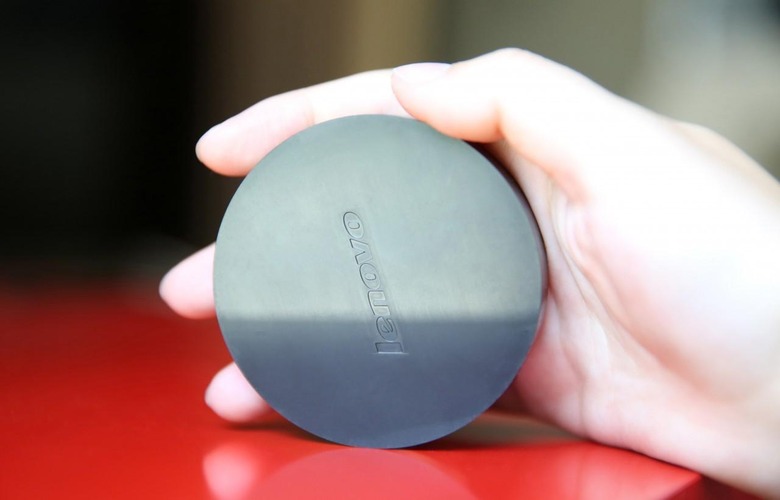 There's the Chromecast (check out our review) and the litany of casting devices that have come in its wake, and now Lenovo can be counted among them. Today the company has taken the wraps off its new Lenovo Cast, a puck-shaped wireless hub compatible with just about any Miracast or DLNA device; it can be connected with any display that supports HDMI, as you'd expect, and serves to cast content from gadget to display.
As far as specifics go, the Lenovo Cast features a single micro USB port and a single micro HDMI port, a pair of antennae, 802.11 a/b/g/n dual-band WiFi, HDCP 2.0, support for resolutions up to 1080p, and distance support up to 15 meters when in maximum resolution.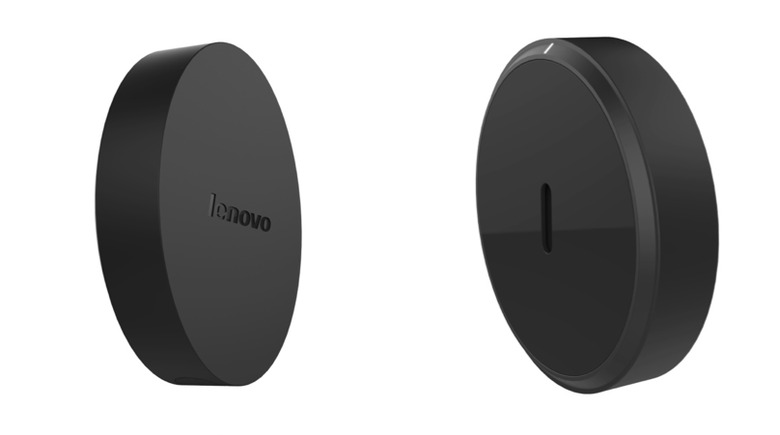 The device itself is about the size of your palm and weighs about 50 grams. There's a bracket included for those who want to mount the puck on the back of their television rather than place it on the TV stand. Dimensions are 70mm x 15mm, and support is for Android 4.3 and higher, Windows 8.1 device (select gadgets), and iOS devices.
Lenovo introduced the casting device today at Lenovo Tech World, saying this is the first of such devices it offers. As with other casting devices, it is plug-and-play, using DLNA and Miracast technologies to send content to an HDMI display. The puck will be available starting this upcoming August for $49 USD.