Lenovo C325 all-in-one PC packs multitouch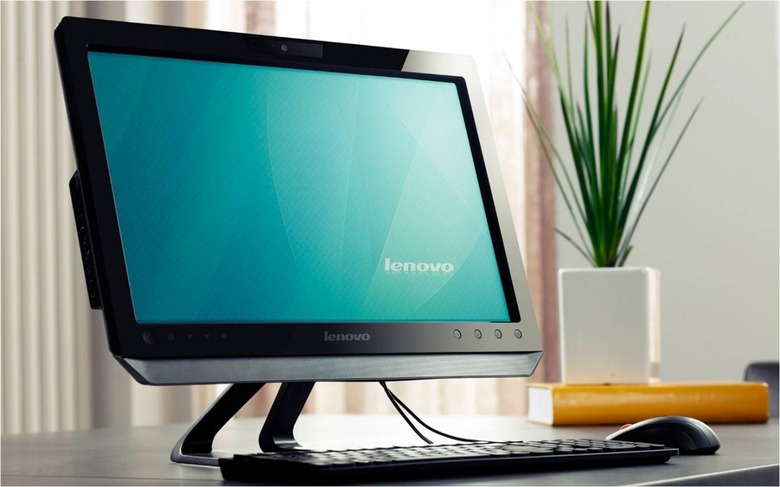 Lenovo has outed its latest all-in-one PC, the Lenovo C325, offering a 20-inch 1600 x 900 display, AMD E450 processor and multitouch support. Priced from $699, the C325 packs AMD Radeon HD 6320 graphics along with up to 8GB of DDR3 memory and up to 1TB of storage, along with a DVD burner and SDXC memory card slot.
There's also WiFi b/g/n and both USB 2.0 and USB 3.0 connectivity, along with a 6-in-1 memory card reader. A 0.3-megapixel webcam lives above the display, and there's SRS stereo sound and even an audio input allowing you to pipe your MP3 player through the C325's speakers. Other ports include HDMI for hooking up a second display or HDTV, and Lenovo offer an optional TV tuner too.
The C325's metal stand can be tilted from -5 degrees to 25 degrees, and if you're planning on putting the all-in-one in your childrens' room then you might be pleased to know that Lenovo has loaded a viewing distance warning app. That uses the webcam to track how close you are to the screen and, as well as dynamically adjusting brightness, alerts you if you're too close for comfort.
Lenovo will also offer a smaller version, the C225, with multitouch as an option. The C325 should be on sale imminently, priced from $699.