Lenovo Android IdeaPad B6000-F and B8000-F tablets turn up in Europe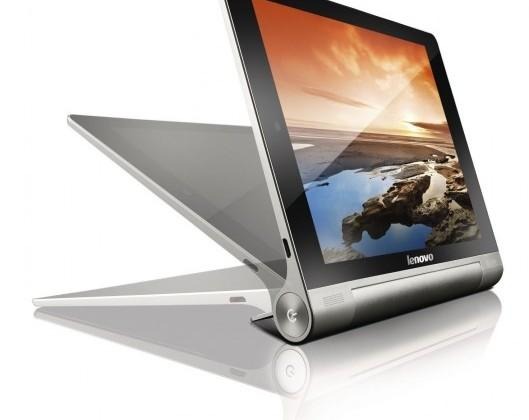 Typically, when Lenovo launches a new tablet the device is powered by the Windows operating system. Lenovo has offered up Android-powered smartphones in the past, but hasn't been a significant factor in the Android-powered tablet market. Lenovo has now announced the launch of the pair of new tablets in Europe that both run the Android operating system.
Both of the new Android tablets fit into Lenovo's Yoga flexible hybrid tablet line. The first of the tablets is the Lenovo IdeaPad B6000-F, which features an eight-inch display with a resolution of 1280 x 800. It uses a 1.2 GHz quad-core MediaTek MT8125 processor paired with 1 GB of RAM and 16 GB of storage.
The tablet also has a five-megapixel rear camera and a 6000 mAh internal battery. Lenovo says that battery is good for up to 16 hours of use per charge. The operating system is Android 4.2. The main differences between the B6000-F and B8000-F, screen size and battery capacity, the other features are the same.
The B8000-F tablet has a 10-inch display with the same 1280 x 800 resolution as its smaller sibling. The 8000-F tablet also features a 9000 mAh internal battery good for up to 18 hours of use per charge. The tablet also has integrated Bluetooth 4.0, GPS, and Wi-Fi. Both tablets have pivoting stands that allow you to prop them up, but lack a keyboard. Both are available in Germany and Italy right now with the B6000-F selling for €215-€242 or $290-$330 and the B8000-F selling for about €280-€313 or about $380-$425.
SOURCE: Android Community