Lenovo A1000 hits shelves with Nexus 7 price-chopping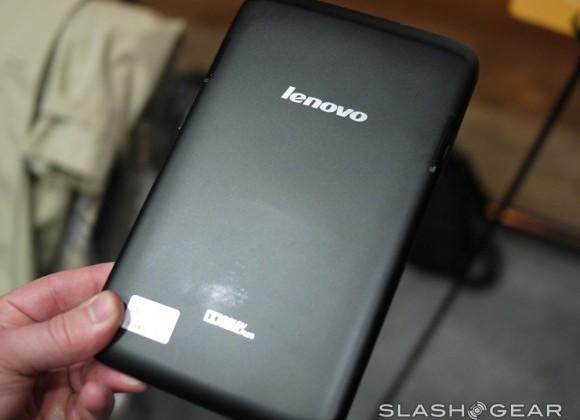 It would appear that the folks at Lenovo have decided to launch several new tablets – announced at Mobile World Congress though they were – to the market without much warning. You'll find the Lenovo A1000 leading this pack with a cool $149.99 USD pricetag, clearly aimed at taking a piece of the pie still being devoured in a large way by Google's ASUS-made Nexus 7 tablet. It's got the specifications to – almost – back it up side-by-side as well.
SlashGear had a lovely hands-on experience with the lot of these machines back in February – and they've not changed a whole lot since then. What we've got aside the A1000 is the A3000 and the S-Series S6000 as well, the A-Series coming in with 7-inch tablets from two angles and the S-Series rounding off the pack with a 10.1-inch display.
It's the A1000 that you'll be most interested in at the moment though, especially if you're aiming to cut down the price of the Nexus 7. Though that Google tablet did have a bit of a price dock earlier today – via 3rd party distributors – you'll find the Lenovo A1000 to have a $149.99 pricetag that's not to be beaten. Of course with that comes a couple of less-than-spectacular specifications.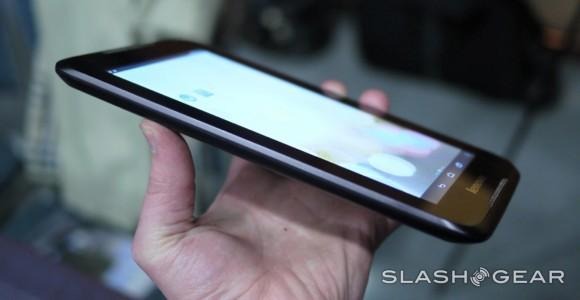 With the A1000 you've got a 7-inch display with the same amount of pixels as you'll get in the Nexus 7 (1024x600), but this time you'll be backed up with a 1.2GHz MTK dual-core processor instead of the NVIDIA SoC present in the ASUS machine. One of the biggest selling points in the Nexus 7 is indeed that NVIDIA Tegra 3 quad-core processor – without it, you'll need to be bringing at least a Qualcomm Snapdragon 600 to the party to compete.
CORRECTION: The Nexus 7 has a resolution of 1280 x 800, even better!
If you want a boost to a quad-core processor from MTK, the only other option in this series from Lenovo, you'll be boosted also in cost: $179.99 USD it'll be (retail, that is, not straight from Lenovo). The S6000 tablet brings a 1.2GHz MTK 8389/8125 quad-core processor to power a 10.1-inch display for an extra hundred bucks – and the full range of tablets runs Android 4.2 Jelly Bean.
Thanks for the tip, Jada!