Lenovo A1 7-inch Android Tablet Revealed in candy coated colorings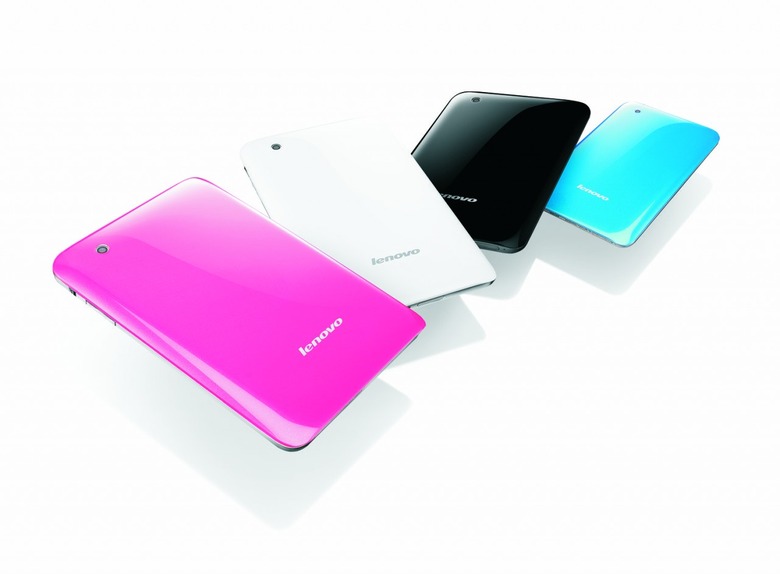 It's time for everyone on earth to have their very own Android tablet, Lenovo being no stranger quite suddenly to the game, today announcing their newest effort in the A1 7-inch Android tablet. This tablet will come in several different colors, has a rather simply yet lovely design to its chassis, and you may be surprised by the specs provided inside, that's for pretty much sure.
This tablet will be coming out sometime inside September of 2011 and it will cost $199 at launch. Interested yet? Thought so. What you'll be looking at here is an Android 2.3 Gingerbread tablet made to work in the mid-range of Android tablets and grab your attention with its cool low price and its several options as far as backing color goes. Certainly the fact that Lenovo has their own slightly unique UI going on here in the house should be enticing as well, but it's most definitely the price that's got us hooked on the possibility of this device selling well.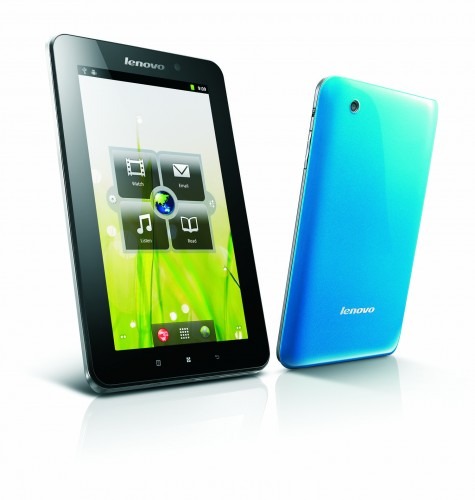 What you've got here is a 7-inch tablet with a Cortex A8 1 GHz single-core processor inside, a 3 megapixel camera on the back, a VGA 0.3 megapixel camera on the front, and is 11.9 mm thin. This device weighs in at 400 grams, has an LED display, and will on the whole have a pretty decent visual experience. This device has Bluetooth, Wifi, micro SD, micro USB and stereo speakers. One of the unique features Lenovo is noting right out of the dock is offline GPS and navigation and a unique chipset powered by Navdroyd.
Sound neat enough to you? The price you see above is for the 16GB model, and users can expect a 32GB model sometime in the near future.