Leica SL2 Official: 47MP With In-Body Stabilization And Classic Style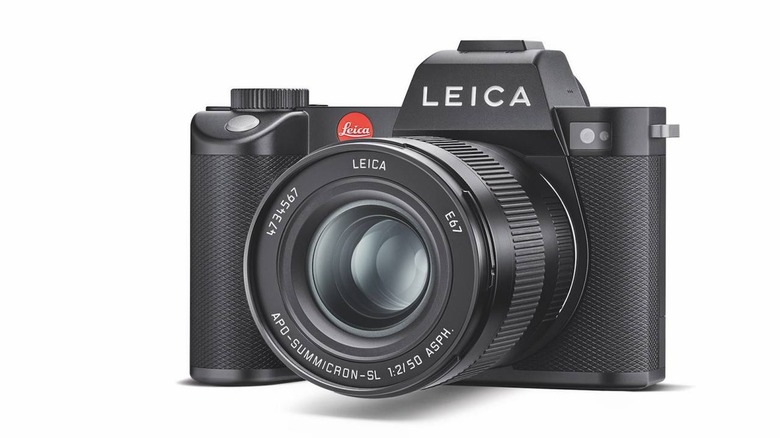 Leica fans, ready your wallets: the successor to the Leica SL is here, and you're probably going to want one. Revealed today, the Leica SL2 picks up where its full-frame predecessor left off, with better ergonomics and a whopping ISO 50,000 support in that same, classic style.
It's 47-megapixel CMOS, with 13 bits per RGB of color depth. Even if you pair the SL2 with the Leica TL lenses – intended for smaller sensors – you'll still get more than 20-megapixels out of the camera.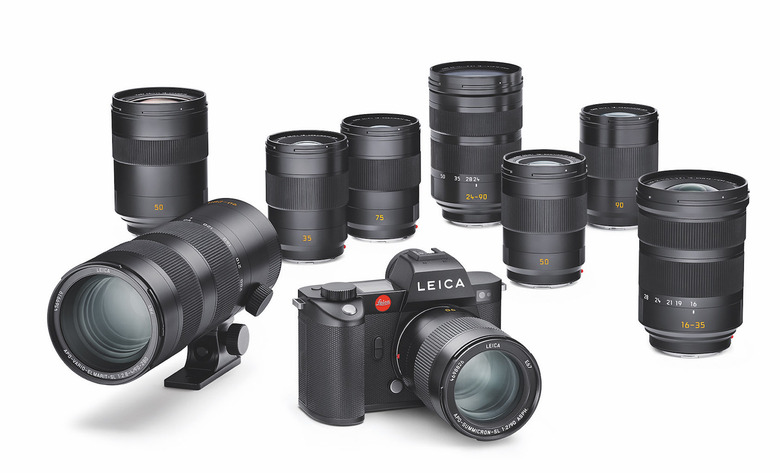 The sensor is suspended now, which allows it to adjust position physically so as to iron out camera shake. It means non-OIS lenses still get to benefit from stabilization. The system is also instrumental in the multishot mode, where an SL2 on a tripod can take eight consecutive frames, each shifted a half-pixel increment from the previous image. Combined, you're looking at a ridiculous 187-megapixel resolution.
Despite all that, the SL2 is the same size as the old SL. It's IP54 certified with weather sealing, and there's now the ability to shut off noise reduction during long exposures. With an L bayonet lens mount, it'll work with SL-System lenses along with TL-System lenses, while with an adapter it's compatible with the Leica M, S, and R-Systems lenses too. Leica expects the L-Mount Alliance – with Sigma and Panasonic – to broaden the array of compatible glass for SL2 owners as well.
Keeping things chugging is the new Maestro III processor, which delivers faster autofocus and "virtually lag-free shutter release in any shooting situation," Leica promises. There's a new Smart AF mode, switching automatically between focus priority and shutter release priority.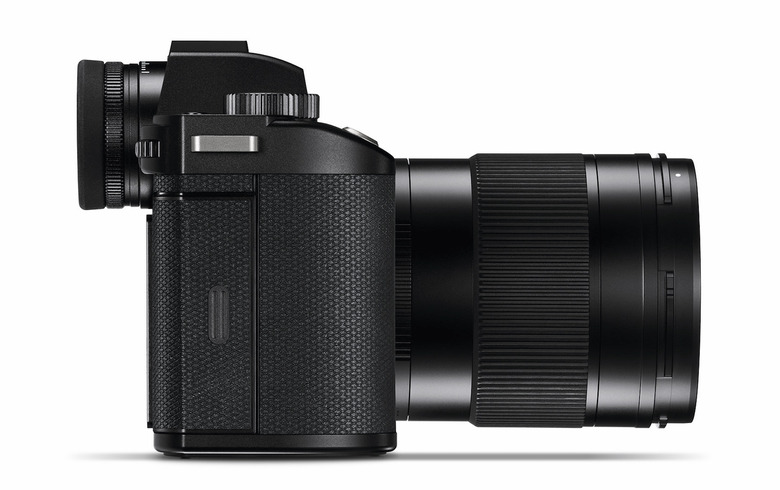 Also new with the SL2 is the Leica Object Detection Autofocus. That combines face recognition with the ability to decide whether a subject is stationary or in motion, and then switch between motion and focus priority to suit.
A 10fps full-resolution burst mode uses the focal plane shutter, while with the electronic shutter you're looking at 20fps. Cine 4K video mode, meanwhile, supports up to 60fps footage, or up to 180fps in Full HD. When in Cine mode, the SL2's manual controls switch over to their video counterparts: ISO becomes ASA, the rotary disk shutter shows shutter speed marked in degrees, and the f-stops indicating the aperture ratio are replaced by T-stops.
Likely to please videographers, the Leica SL2 now gets both a mic jack and a headphones socket, together with a full HDMI output. Previously, the SL required the use of adapters. There are also two USH-II SD slots, which can simultaneously capture DNG and JPEG files.
For control, the UI has been kept similar to that of the M and Q systems, to reduce the barrier to entry for existing Leica owners. There's a click wheel, a joystick, and three user-configurable buttons. Two dedicated status menus – one for stills, the other for video – allow the settings for each mode to be kept independent.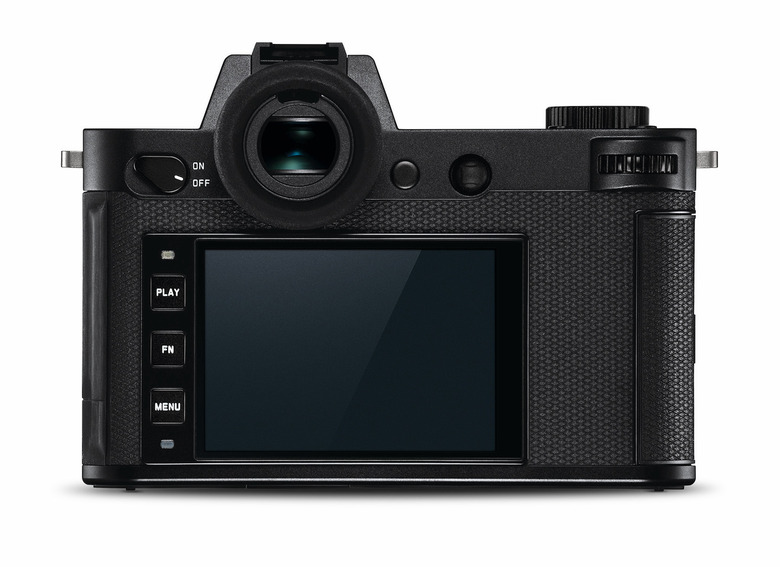 As well as the physical buttons and dials, there's a larger, 3.2-inch touchscreen with 2.1-megapixel resolution. The electronic OLED viewfinder has been improved, too, with a 5.76-megapixel resolution. Leica's FOTOS app connects the SL2 to an iOS or Android smartphone via WiFi or Bluetooth, allowing for image transfers, remote control with Live View, and even DNG RAW imports. An iPad update of FOTOS, v2.0, is expected from November 21.
That's when the Leica SL2 itself will arrive on shelves, too. It'll be priced at $5,995.