Leica M10 Monochrom is a new $8k camera with no color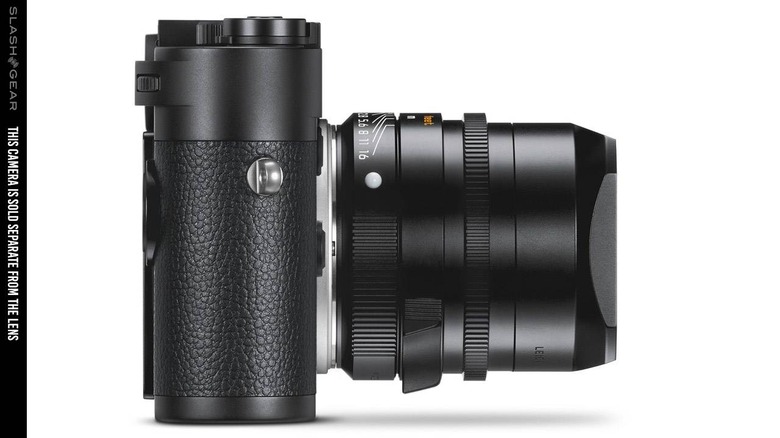 In the traditional camera war on mobile camera phones, Leica's taken a daring strike with the Leica M10 Monochrom. This is a monochrome camera – a camera which omits all color filters in favor of ultimate photo power in black and white. Inside this camera is a brand new high-end 40-megapixel "true black-and-white" sensor paired with the newest in digital connectivity and up-to-date photo technology.
This camera is based on the design of the Leica M10-P, a color camera. The predecessor to this camera in Leica's line of monochrome cameras is the Leica M – so that'll be replaced with this in the most current Leica lineup.
Model: Leica M10 Monochrom
Sensor Size: Full Frame Camera Format
Resolution: 40 MP
Max Video Quality: No Video
In-Body Stabilization: None
Special Features: Touchscreen
Configuration: Body Only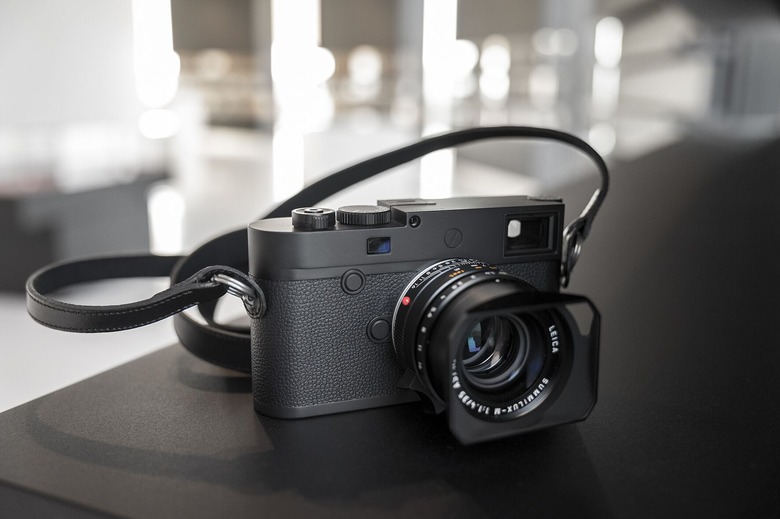 This system works with a lower base ISO of 160 and a max ISO of 100,000. You'll be rolling with the same ISO dial of the M10-P platform and the whole control scheme should seem extremely familiar for most modern Leica camera users.
Per Leica, "The removal of the color filter array ensures each pixel receives more light and no interpolation is needed, ensuring the highest quality black and white captures." You'll find Leica FOTOS app connectivity via Wi-Fi, making this the first Leica Monochrom camera to roll with Wi-fi.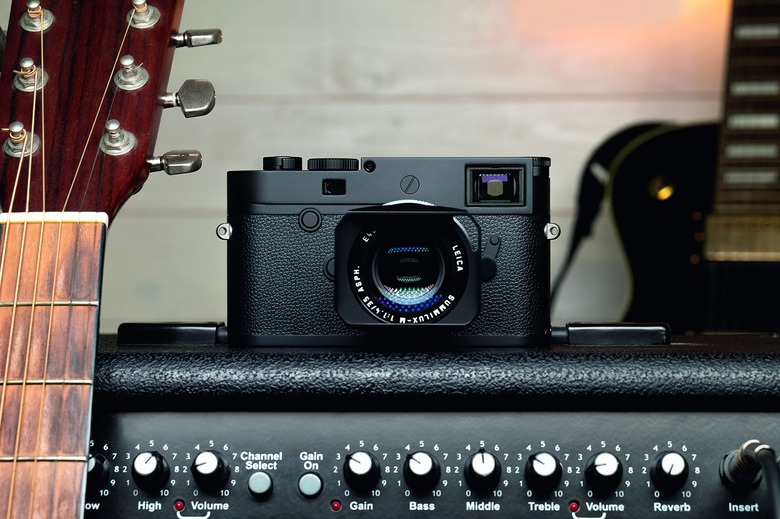 NOTE: Leica uses the word spelling "MONOCHROM" for branding, for the title of this camera line. The word "monochrome" denotes varying tones of a single color – in this case grays (aka black and white).
The design of this camera's hardware is also monochromatic. That includes white and gray engravings, a blacked-out shutter button and a blacked-out lens release button. It's pretty fashion forward.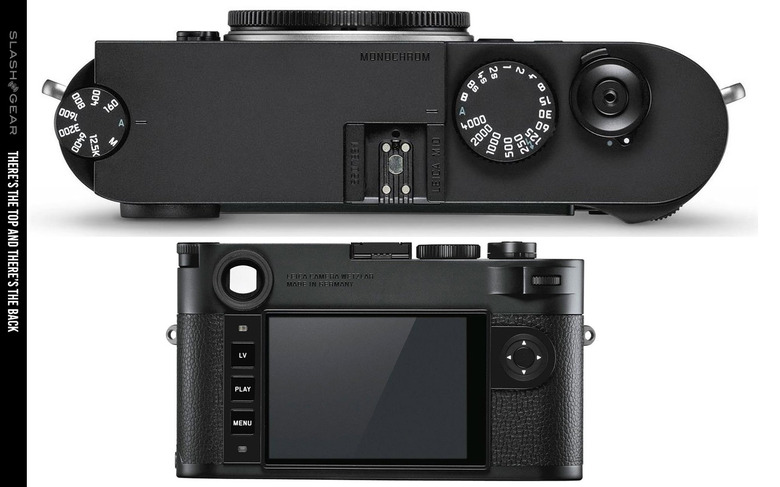 The new Leica M10 Monocrhom was released for sale today for $8,295 at Leica Stores, Boutiques, and Dealers. Leave it to Leica to reveal a new camera and release said camera in multiple store locations all at once – neat! UPDATE: You'll also find this camera on pre-order at Adorama right this minute.
UPDATE: In the box:
• LEICA M10 Monochrom Mirrorless Rangefinder Camera
• Battery Charger 100-240V
• 2x Power Cords (USA/ EU)
• Car Charging Cable
• Lithium-ion Battery
• Carrying Strap
• Body Bayonet Cover
• Cover for Accessory Shoe
• Leica 2 Year Limited Warranty