LEGO shows off official 'The Big Bang Theory' set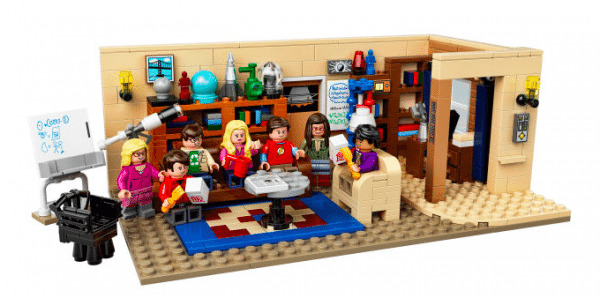 Among the many LEGO Ideas is a set based on "The Big Bang Theory", the television show that has earned itself a large audience. The idea took off on LEGO Ideas, where it hit the 10,000 supporters minimum needed, and was then later approved. Work had been done on it since then, and now LEGO has taken the wraps off the finalized set, including the several minifig renditions of the show's characters. We've a gallery after the jump!
The final product (see the gallery below for all the shots) is more or less simply a refined version of the original models created by project creators Alatariel and GlenBricker. In some cases the outfits have been tweaked, the hair is a bit different on some of them, and the living room set in which they exist has had some very minor changes. Overall, the final product looks — as it should — like a refinement and nothing more.

According to a statement from LEGO today, the "21302 The Big Bang Theory" set will be going up for sale some time later on this year. It will have a total of seven characters, of which you can see the five main ones above (and the other two in the gallery below). It looks like most of them will be coming with their own accessory.
As you can see, the "Flash" version of the Sheldon minifig won out among the four options that were shown (only the shirt changed). Kotaku is reporting that the set will be priced at $59.99 USD. Check out the timeline below for more LEGO news!