Lego Minifigs To Accompany Juno Space Probe Mission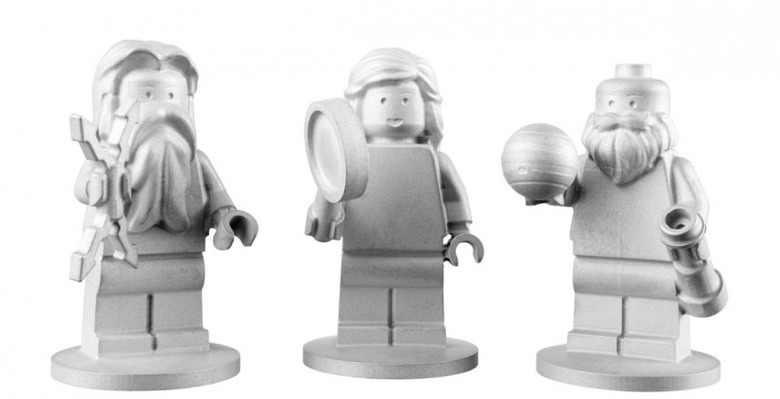 Launching this Friday will be NASA's Atlas V rocket containing not only its most important piece of equipment, the Juno space probe, but three little Lego minifigs as well. Included in this mission will be Lego likenesses of Italian astronomer Galileo, Roman god Jupiter, and Jupiter's sister Juno, these toys soon to be the furthest flung toys in history. The rocket will be heading to Jupiter on a five-year trip that will be a joint mission between NASA and Lego, each of the special minifigs affixed to the spacecraft for a (hopefully) safe journey all the way.
Each of the figures are milled from aluminum and will be traveling with the Atlas V rocket through 2016 where the figs will be having quite the view of our galaxy's largest planet Jupiter. It was NASA who approached Lego for this installation, and the folks at Lego, being the adventurous types they are, decided the idea of sending some of their most fantastically simple friends along for the ride would be an awesome idea. Both groups have stated that they're seeing the project as a way to promote STEM programs and children's education.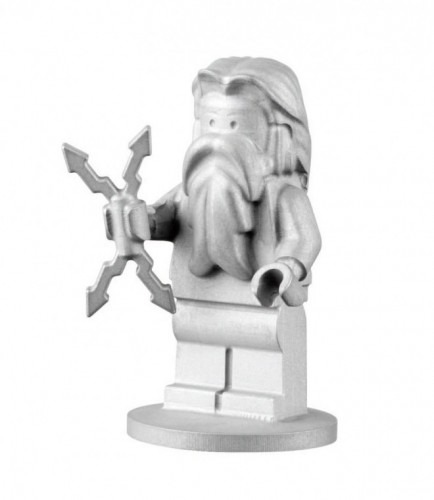 The cost of creating these one of a kind figures was $5,000 PER figure, each of them underwrote by Lego of course and thus far only made for the project itself. The manufacturing of each of these figures was a deliberate process ensuring no part of the project would be any bit of interference for NASA's sensitive measurements for the mission. Each minifig attached to the space probe is essentially the same size as the average minifig you've got sitting on your desk at home.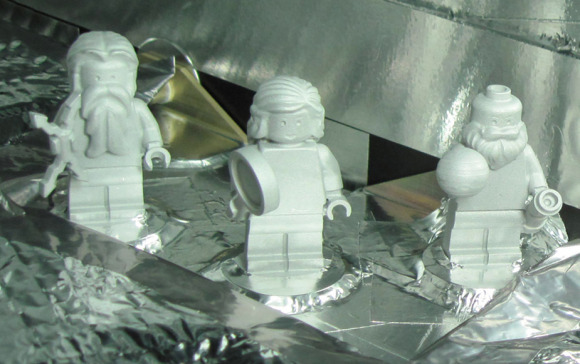 Once the mission arrives in July of 2016, the space probe Juno will collect information on the planet Jupiter itself, its moons, and its atmosphere. Once the probe has orbited the planet for one year, that being right around 33 orbits, NASA will purposefully de-orbit the probe and crash it into the planet's surface. Those who wish to follow the Lego mission can do so at LEGOspace.com, and be sure to let us know if they've gone to Pluto instead!
Just so you know, the launch of JUNO, aka the Lego mission, is 11:40 A.M. EDT on the 5th of August – that's only two days from now!
[via Wired]