LEGO Ferrari F40 immortalizes classic supercar in plastic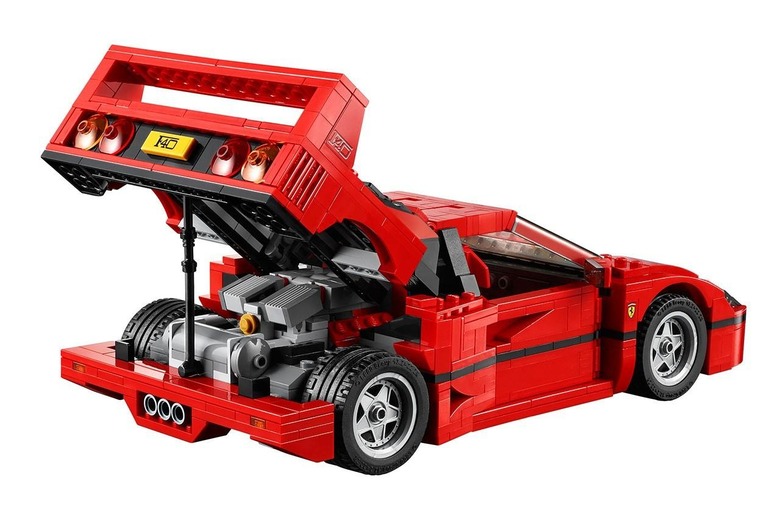 While LEGO might not be made of plastic forever, Enzo Ferrari's masterpiece certainly will be. What we're seeing here is the new LEGO Creator-series F40 Ferarri (10248), all red and black with its own removable V8 engine. Luigi would be proud. This vehicle will be released to the general public on the 1st of August. For those of you in the LEGO VIP club, you lucky ducks, you'll be able to pick this beast up on July 15th – just a few weeks from now.
This is not the first similarly-sized LEGO Creator-series vehicle, and it certainly wont be the last. You'll also want to check out the LEGO Creator Volkswagen T1 Camper Van (10220) and the LEGO Creator MINI Cooper (10242) if you're all about the most modern builds.
This set contains 1158 LEGO pieces, has fully operational doors and rear hatch, and has detailing both outside and in. As previously mentioned, this vehicle's engine can be fully removed.
The hood can also be opened to reveal a luggage compartment and tools. Pop-up headlights appear up front, and – for this set only – you'll find some custom-made, molded rim inserts. That's a Ferrari exclusive, that is to say.
Look close and you'll notice a set of minifigure-sized six-shooters making up some pipes on the engine. Pew pew!
Fully built, this vehicle measures a bit over 3-inches high, 10-inches long, and 5-inches wide.
Starting on July 15th for VIP members this vehicle will be available through LEGO stores and LEGO online for $89.99 USD.