LEGO Dimensions Portal gameplay trailer goes GLaDOS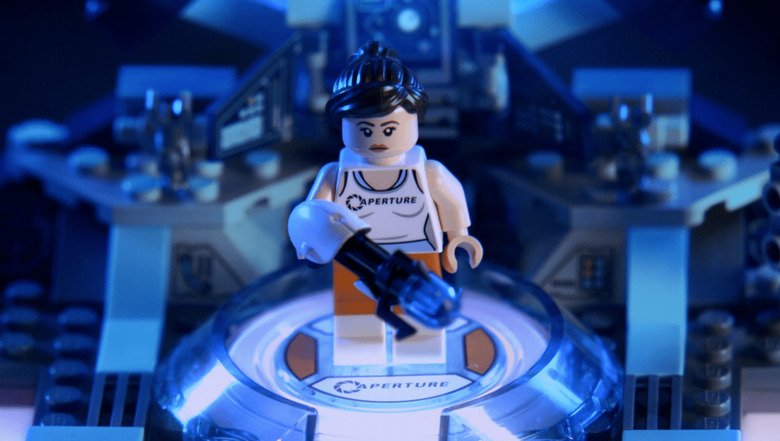 Today a new Portal game is revealed – not in the traditional sense, but in the odd universe of LEGO Dimensions. WB Games revealed that the Portal test chambers would be available for your perusal, jumping in with every character from Gandalf to Scooby Doo. The trailer you're about to see has a glimpse at the first Valve-licensed LEGO toys, including a LEGO Chell minifigure and builds of both GLaDOS and Wheatley. And Batman and Wyldstyle. They're all in the same universe here.
New modes have been revealed in this trailer including scale, chroma, locate, shift, and elemental. The Scale Mode allows your minifigure on-screen to become far smaller than ever before, allowing them to get in to small spaces and fit through tiny windows.
Chroma, as you can imagine, changes the color of your minifigure.
It's been confirmed by LEGO that all minifigures and LEGO pieces sold in the packs for LEGO Dimensions will be pieced-out. They'll be able to be played with separate from the LEGO Dimensions game – so don't expect the LEGO collectors of the world to go easy on you gamers.
This game will be released on September 27th, 2015 for multiple gaming systems. Xbox One, Xbox 360, PlayStation 4, PlayStation 3, and Wii U.