LEGO Dimensions game has Chris Pratt, Michael J Fox, Elizabeth Banks on board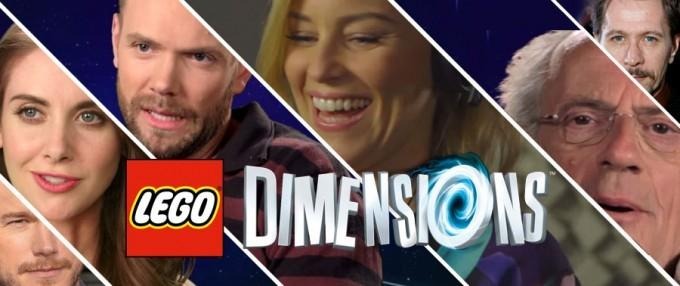 This week the folks behind LEGO Dimensions have revealed the full cast list of their epic cross-brand game. This game will live in the multi-dimensional universe of LEGO, meaning it'll be cross-brand inclusive. While normally a LEGO game doesn't use the voice actors from its related film franchises, this game does! Inside this game are 14 different entertainment brands and voice actors from Christopher Lloyd to Elizabeth Banks. That's Christopher Lloyd as The Doc from Back to the Future and Elizabeth Banks as Wyldstyle from The LEGO Movie.
The trailer you're about to see has a vast amount of characters in it and the names of every major star providing voice talent for the game. Chris Pratt is here to do his voice for Emmet from The LEGO Movie AND for Owen from Jurassic World – at the same time!
Charlie Day is providing his voice for Benny the space man, and Alison Brie is providing the voice for Unikitty. Will Arnett is here too as Batman.
Gary Oldman will be providing the voice of the main bad-guy of the game. It's going to be epic.
LEGO Dimensions will be appearing in stores on September 27th, and pre-orders are up now. This game will have a base set and a multitude of expansion sets and packs and all sorts of stuff. Head to the timeline below for more information.