LEGO Creator Expert Gingerbread House has another toilet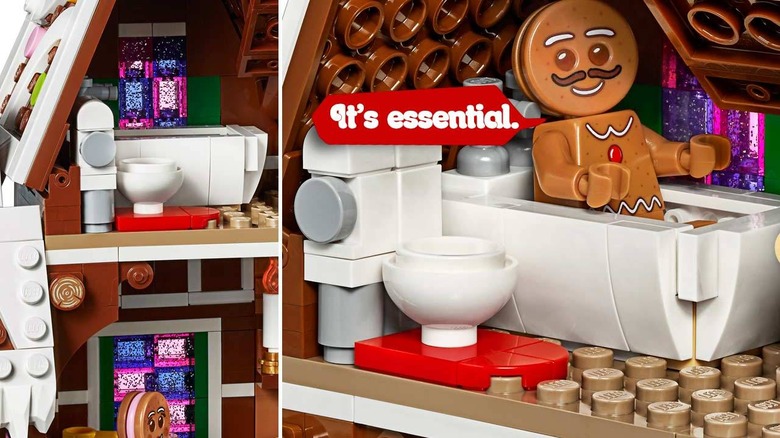 Today the folks at LEGO introduced a thick-with-pieces new brick set for their Winter Village product range. This is the LEGO Creator Expert Gingerbread House, the 10th individual set in the modern Winter Village LEGO universe. This set looks both modern and retro at the same time – it seems to roll with classic North Pole furnishings, but stays general enough to be a holiday release any individual get on board with later this year.
This is a 1,477 piece model with "festive details" aplenty. There are candy buttons, candy-cane columns, "glittery" windows, and a chimney that actually has its own fireplace – that's not always a given! There's a "tasteful bedroom" inside with a bed that looks like chocolate, a cotton candy lamp, and a set of other candy-looking furnishings.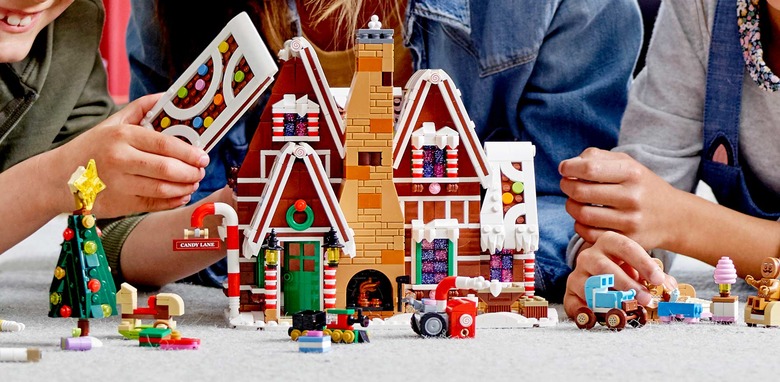 There's a bathroom, too, of course. The bathroom includes, and I quote, an "essential toilet and bathtub." There's something interesting about the modern world of LEGO – they seem to be more than just OK with including the bathroom in their sets. They've made it a point of pride!
Look to the LEGO Ninjago Movie Ship for an onboard toilet (with toilet paper roll!) Look to the Paranormal Intercept Bus 3000 for the greatest porta-potty ever constructed with LEGO bricks – by a long shot! If you know of any other classic official LEGO-designed toilets, let us know!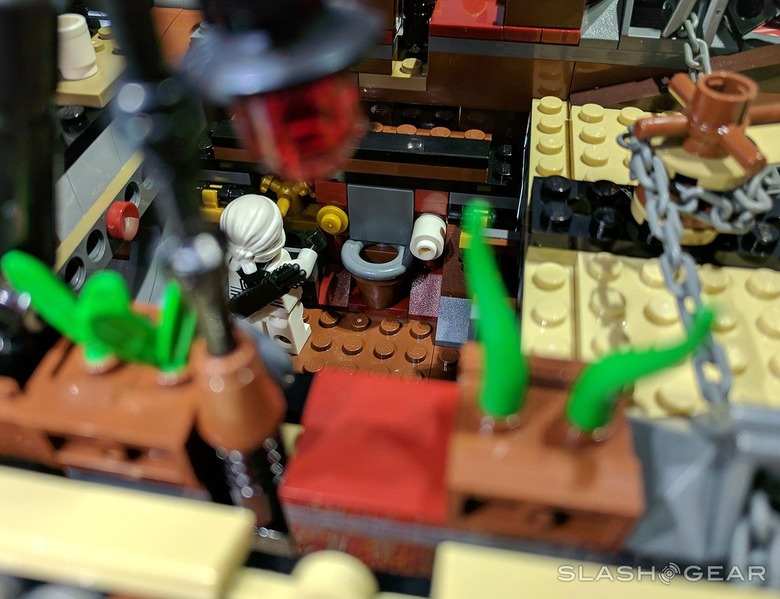 Above you'll see the Ninjago Movie Ship toilet. Below you'll see the spooky porta-potty toilet from the bus set. NOTE: The bus set is part of the newest line of LEGO products called Hidden Side – with augmented reality ghosts!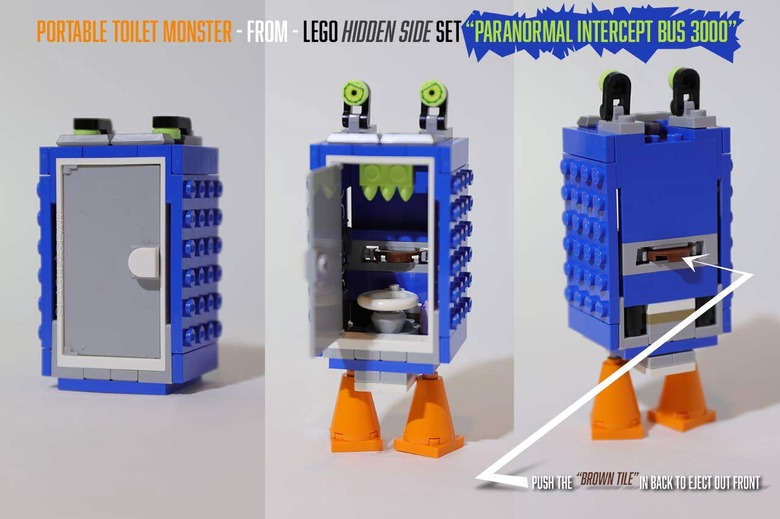 The new LEGO Creator Expert Gingerbread House will be made available for US $99.99–CA $139.99–DE €89.99–UK £84.99–FR €94.99–DK 799DKK – and note that EURO pricing will vary by country. The entire set measures in at just over 8-inches high by 10-inches by 5-inches. USA LEGO stores will have this set on October 1st, and September 18th for LEGO VIP members.