LEGO Boost hands-on: simplifying brick robotics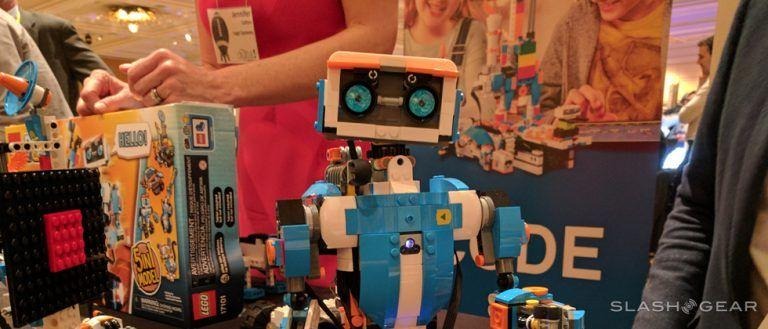 It's almost never too early to begin learning about robotics – that's what LEGO seems to be telling us with LEGO Boost. The LEGO Boost system is a platform aimed at children 7-years and up. This is decidedly different from previous LEGO robotics sets offered in the past, like the LEGO Mindstorms EV3 which requires a bit more skill than most 7-year-olds are able to muster to make full use of.
The set we're looking at today is just the base set – it's likely there'll be expansions in the future. How those expansions will work with the base, we're not yet sure. Maybe something like LEGO Mindstorms where just some of the pieces in the base are necessary to work with the expansions, and the expansions aren't necessary – but are awesome to have down the road.
In the demonstration you'll see above, we had a close encounter with one of the builds available in this set. This is a robot that can dance. Using a tablet or smartphone with the LEGO Boost app to hear (and play music), this robot is made to dance. The app encourages the user to use a super simple cause-and-effect language to program abilities for the robot with relative ease.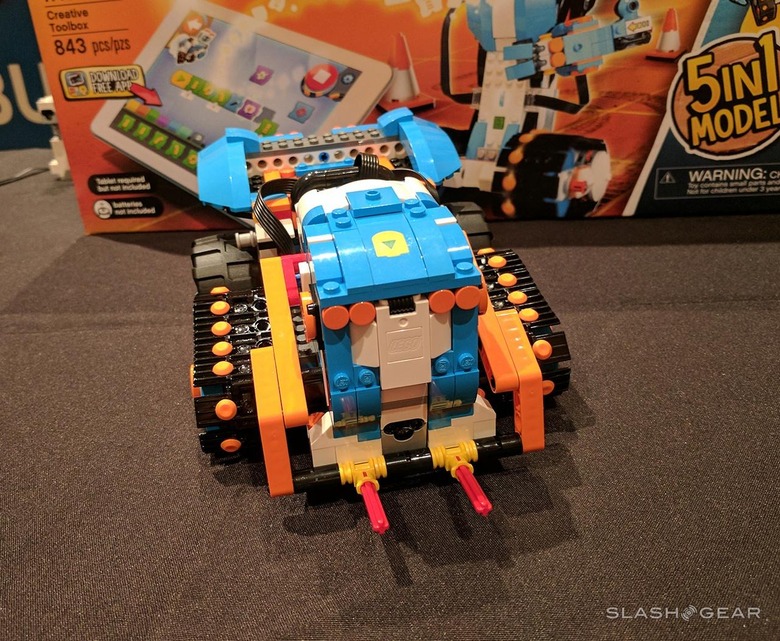 Other sets use the same platform to create functionality – a cat that walks, for example. This same app is used to control one of several base builds at a time. Each base set can be used to expand into remote-controlled creatures that tap into the imagination of the user in a big way.
The folks at LEGO understand that LEGO fans already have bricks. As such, this LEGO Boost platform isn't just made to work with the pieces that come in the box. Part of this platform is a series of base construction instructions that are meant to be just that – skeletons with potential. The jungle cat below includes pieces that do not come with the Boost set – they've been added by LEGO to demonstrate how the platform can be expanded upon.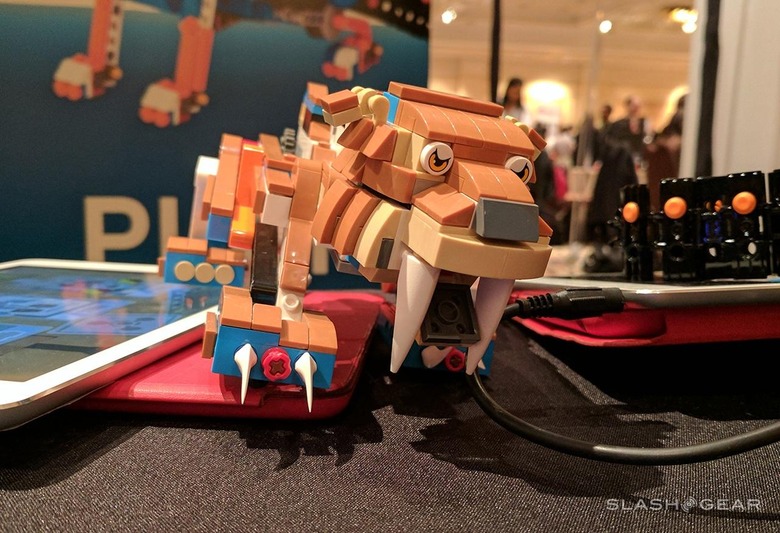 The base set for LEGO Boost will be released later this year inside the United States. This LEGO Boost base set will be a cool $160 when it's available – and it'll be available then at LEGO stores – all the LEGO stores you can imagine!