LEGO Batman Blu-Ray launched with new wave of toys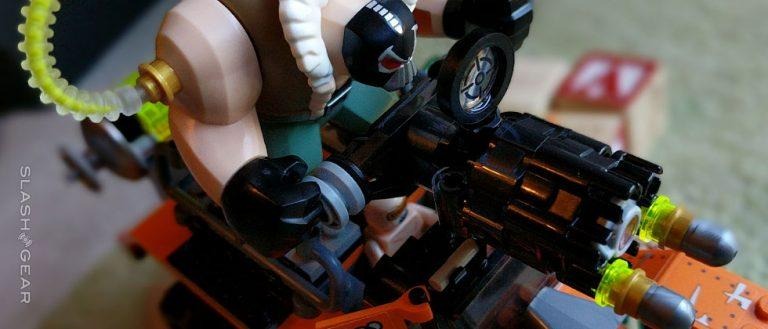 Today we're having a peek at a brand new LEGO set released in concert with the store date for the LEGO Batman Movie Blu-Ray and DVD. The display stands at retail locations will have you believe that the best promo for the release is a lunchbox. But we know better. This isn't a McDonald's event – we've already got our special edition cubs from the release of the movie in theaters. What we're looking at is the new wave of real-deal LEGO Batman Movie LEGO brick sets.
The box we've got here has BANE in it. That means it's the Bane Toxic Truck Attack. This set is in stores as of this week, and it's the first time this BANE mega minifigure has ever been available to the public. This figure has everything – a Hulk-sized body, a backpack full of muscle juice, and even a pair of tubes that run directly into his muscles. This is the sort of figure you know good and well LEGO took the time to design and re-design.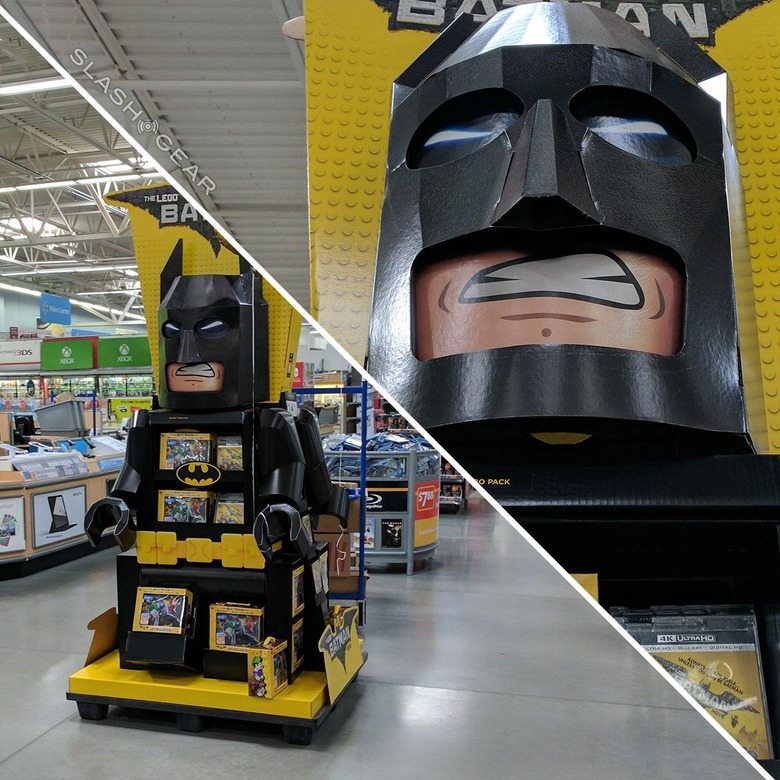 There's a set of reasons why this set is awesome – and Bane is just one of them. Another is the inclusion of the Mutant Leader minifigure. Not because it comes from the LEGO Batman Movie, necessarily. But because it comes from The Dark Knight Returns. That's the gruesome dark tale of Batman's future told by Frank Miller.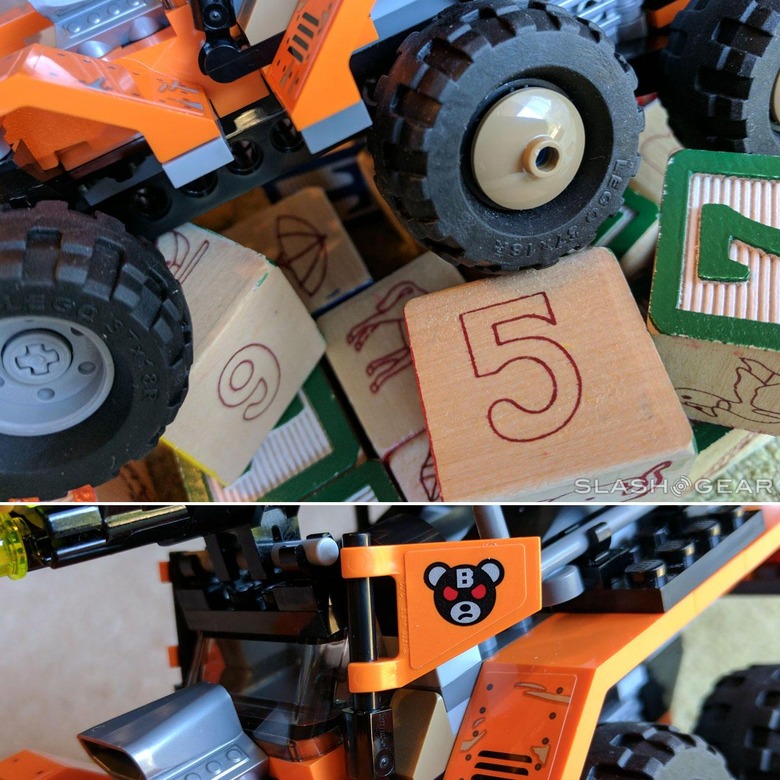 This isn't the sort of minifigure that's going to appear again any time soon. That goes for quite a few of the minifigures that've come in the LEGO Batman Movie that are neigh unheard of since their singular appearances in ancient Batman comic books. The Mutant Leader isn't that old – but the film is riddled with examples of others.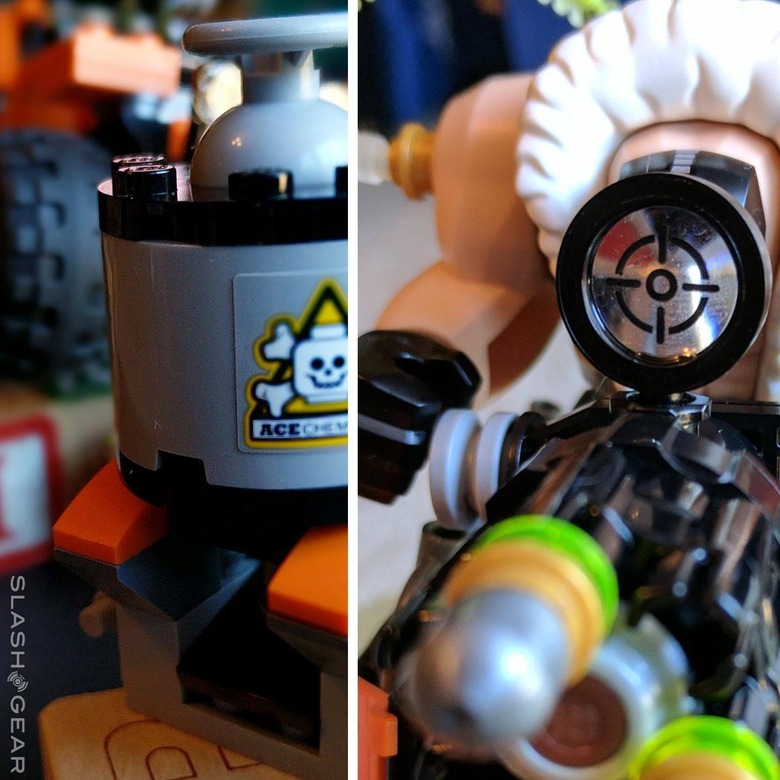 The Batman figure in this set is simple – but distinctively tricked out as the LEGO Batman Movie version of Batman. Two utility belts are included in the set – these having first appeared with the LEGO Batman Movie sets, and perfect for repurposing on other minifigures.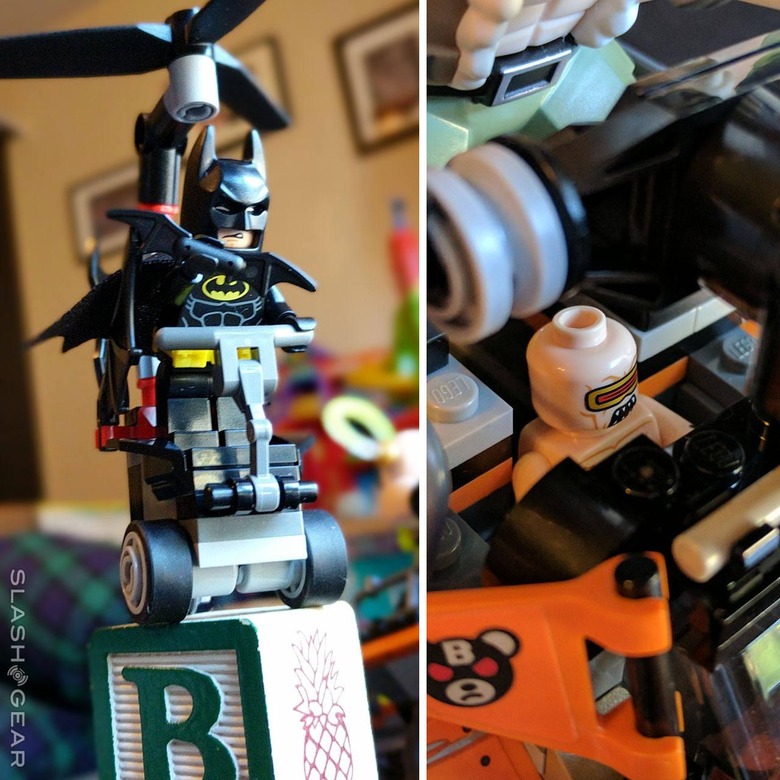 The truck is epic. The truck is extremely well designed and can withstand some basic punishment from tiny children. The minigun at the helm of the truck is difficult to use – as in the pieces don't want to stay stuck before they're blasted out. But once it's been broken in a bit, it's pretty neat.
The Band Toxic Truck Attack LEGO set was priced at launch at a cool $50 USD – and that's how much it costs at the time this article is set to be published.. It's well worth the cash VS the rest of the LEGO sets out right this minute – and easily one of the best LEGO Batman Movie sets. Plus you get that Mutant fellow without a shirt on!