LEGO 'Adventure Time' concept set gets greenlight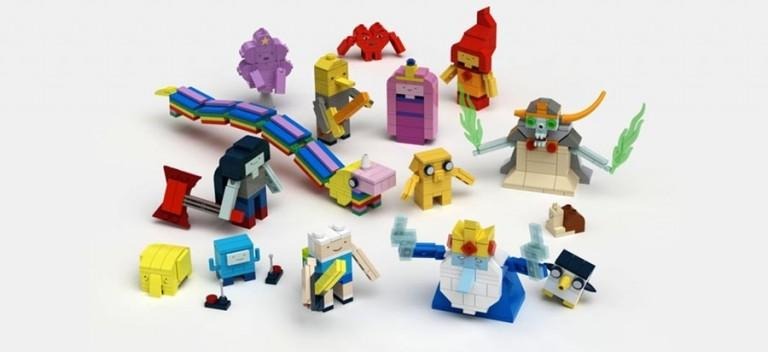 LEGO Ideas, the company's community platform for artists to submit their own set concepts, has announced the newest round of selected projects that'll be heading into production as official LEGO sets. Among them is the Adventure Time concept that caught the public's attention last year — it made it through the first round of the process, scoring the necessary 10,000 supporters, and has since passed the second stage, too, with LEGO giving it the greenlight.
LEGO Ideas are concept designs for potential future sets submitted by fans and artists. These set concepts are put up on the Ideas website where they're available for LEGO users to support (by clicking "Support" on the website). If 10,000 supporters are gathered in the campaign's time frame, it'll pass from the first stage into the second, which involves a careful review by LEGO.
Things like how feasible it is to produce and how well it can be marketed are considered. If accepted, LEGO then uses the artist's concepts as a base for its own refined LEGO designs and puts the set into production. Such will be happening with the Adventure Time set by aBetterMonkey, though information on final design, availability, and price haven't been made public yet.
Also announced is the Caterham Super Seven set by Carl Greatrix featuring realistic renditions of classic British sports cars — likewise, no details have been provided. And, finally, LEGO has decided to stop pursuing the Star Citizen F7A Hornet, a campaign it has had for the last two review periods. The reasons for dropping the project weren't stated.
The company is now reviewing a new batch of projects, including the Jurassic Park Explorer, and will have its results ready by late spring.
SOURCE: LEGO Ideas Blog