LEGO acquires BrickLink, promises friendly future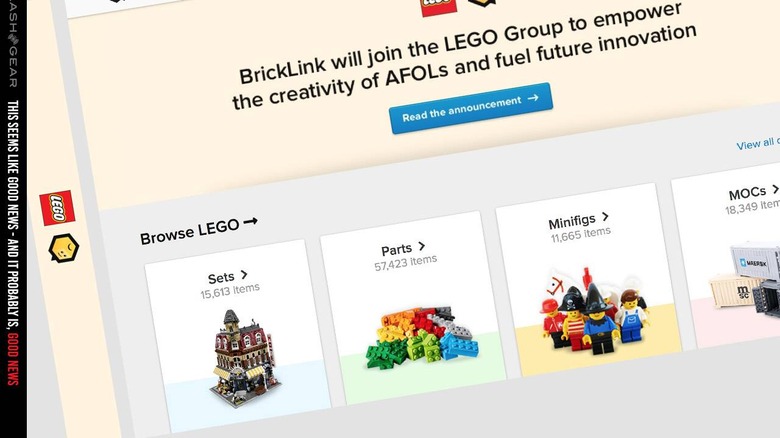 The LEGO Group announced today that they'd acquired BrickLink, the biggest LEGO fan marketplace and community on the internet. They've announced that the 1.1 million members in 70 countries will continue to be supported in their endeavors. It would SEEM that this is nothing but good for people who already use BrickLink and have come to love the independent spirit of the platform.
BrickLink was created in 2000 by a man named Dan Jezek. It was acquired from Jezek in the year 2013 by the group called NXMH LLC, which in turn was owned by Jung-Ju "Jay" Kim. Here on November 26, 2019, LEGO announced that they'd officially acquired both BrickLink and Sohobricks. Financial terms were not disclosed and the final closing of this deal will likely occur by the end of this year.
Perhaps the most important bit about this acquisition is the commentary provided by Julia Goldin, Global Chief Marketing Officer at The LEGO Group. "BrickLink has been an extremely successful organisation, inspired by the strong vision from Dan [Jezek] and fuelled by the very committed and passionate people who run the website today," said Goldin. "We do not therefore anticipate making any changes. Instead, we hope to support them and maintain some of that independent spirit."
It would appear that LEGO does not plan on changing the transaction fees or price settings for BrickLink. The specific comment from Goldin on this is "There are absolutely no plans to change transaction fees or anything like that." This comment is via BrickSet.
Per said interview with BrickSet, there's a significant sense of apprehension from some LEGO fans/users of BrickLink about the possibilities for change on the platform. Each time this was brought up, Goldin seemed to be nothing but reassuring. "Providing further opportunities there would be our priority, rather than interfering with the marketplace." Sounds good to us – now, to buy more stickers!